CisionScoops at Brides, OK!, Star Magazine and more Media Updates
Cision's research department makes over 20,000 media updates to our influencer database each day! Here are the latest moves to keep your media lists up to date and on point. All CisionScoops reflect original reporting from the Media Research team; if you have a scoop, send it to mediamoves@cision.com.
The Daily Mail has named Jesse Palmer host of the upcoming show DailyMail TV, which debuts on Sept. 18. Palmer will be leaving his positions at ABC Television Network and ESPN, where he as served as a special contributor and college football analyst, respectively.
NPR's Geoff Bennett is shifting the focus of his coverage from the United States Congress to the White House. He had been covering Congress since March of this year. He first started at NPR in 2009, and worked as a "Weekend Edition" editor until 2013. Before rejoining NPR, he served as a political reporter for Times Warner Cables News NY1.
Leslie Brenner is set to depart the Dallas Morning News, where she has been a restaurant critic since 2009. Her career focus shifts away from journalism, as she will be taking a senior management position for Reebes Restaurant Group. Her last day at Dallas Morning News is Sept. 8.
Joining POLITICO on Sept. 5 is Jane Norman. She will serve as multi-vertical editor and will oversee the pro education team. She will also have senior editing oversight on the budget and appropriations team. Norman comes to POLITICO for CQ Roll Call, where she currently serves as editor, economy and the budget. h/t Talking Biz News
Also coming aboard POLITICO is Christine Haughney, who will write the Morning Agriculture Newsletter. Her first day will be Sept. 12. Haughney is currently serving as an investigative reporter for Zero Point Zero Production and previously reported for The New York Times, The Wall Street Journal and The Washington Post. h/t Talking Biz News
Veteran anchor Dave Barras has announced that he will retire from Indianapolis's WISH-TV at the end of 2017. Barras has been with the station for nearly 40 years, starting as a general assignment reporter in 1980 before being promoted to anchor in 2010.
Civilized, an online publication focused on recreational cannabis, has named Cory Jones to the position of chief content officer. Jones served in the same role at Playboy before departing to found The Statement Group, a consulting firm for brand strategy, in October of 2016.
Karen Ocamb has joined The Los Angeles Blade as news editor. Her coverage focuses on LGBT news, issues and interests. Ocamb is a veteran journalist who has served as a producer for CBS news, contributed to Sirius XM Radio and served as news editor at Frontiers Media.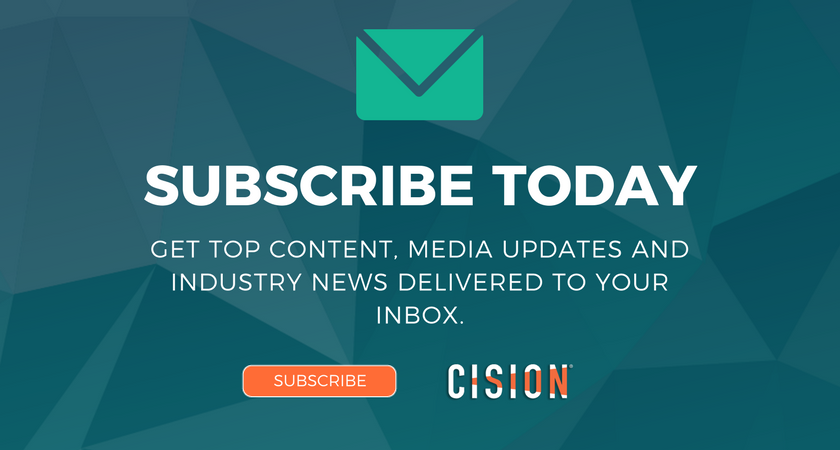 The Cision Media Research Team maintains a database of more than 1.6 million records​, including social influencers, traditional media contacts, outlets and opportunities. We collect and maintain the latest contact and pitching information of bloggers and journalists who can spread your message, broaden your campaign and help you build relationships with the people who matter. Follow us at
@Media_Moves