Cision's CEO Kevin Akeroyd discusses the organization's new partnership with LiveRamp to help communicators better measure the impact of their earned media efforts with the Cision Communications Cloud™:
Communications and marketing professionals will now be able to identify the audiences that are digesting earned media, allowing them to analyze key audience insights such as consumer or business attributes, as well as key behavioral, sentiment, and intent data. This data will give organizations a clearer picture of the net measurable business impact of their earned media activities, while also allowing communicators to adapt strategies based on insights. Together, these capabilities help communicators deliver more relevant and higher quality experiences for audiences.
Three Ways LiveRamp Benefits Cision Clients
Measure the granular audience data of those who engage with earned media, allowing much more effective engagement influencers and consumers based on how they drive tangible business impact accordingly, via the Cision Influencer Graph
Identify earned media reach, engagement, and attribution by leveraging LiveRamp IdentityLink identity resolution with Cision IDs
Resolve first-party data and append third-party data to audience portraits to allow much greater audience development, activation, and cross-channel, cross-device content distribution
Cision clients interested in more information on this functionality should contact their account representatives. To learn more about the Cision Communications Cloud™, click here.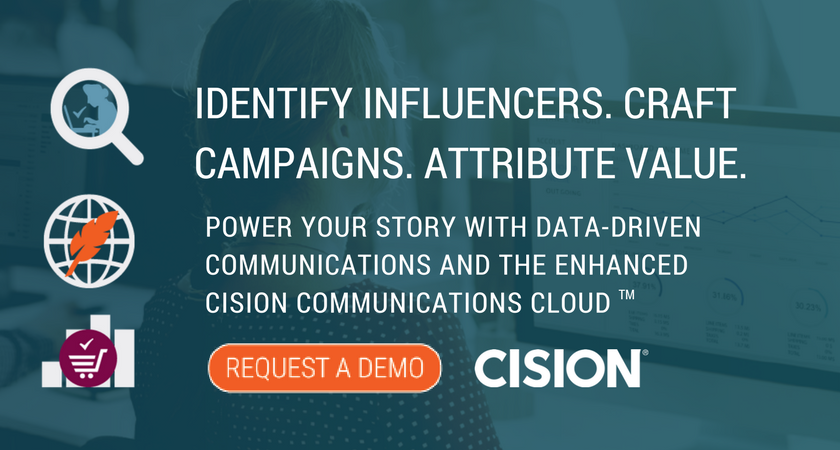 Video Transcript:
My name is Kevin Akeroyd and I am the CEO of Cision. Cision is the major technology player that backs up earned media instead of paid and owned. So, helping the earned guys get to measurability and attribution to measure the impact to the business is the key thing to solve.
What that's meant for us and our relationship with LiveRamp is that we had to go tie all those reporters that we publish to with all the millions of users that read, click on and ultimately write, do something, act on the content.
So LiveRamp and Cision together are working on the identity – "the who are they" and "what do they do", so we can provide that hard measurement and hard attribution for these owned marketing folks that have never been able to do it before, and it's going to fundamentally change the earned media landscape.
I specifically went looking for LiveRamp. Why did I do that? Well if you are me or quite frankly any technology leader you can go try to create a competing identity resolution system. But why, when you can just use LiveRamp?
You can go try and develop an onboarding solution to onboard the client's first party data with our earned media assets? But why, when you can just use LiveRamp?
You can go try to build a data partner network and do third-party data overlaying, and try to compete with LiveRamp, or you can work with the industry standard, which is LiveRamp.
So if you look at that, Cision collaborating with LiveRamp was the definition of a no-brainer.
Kevin Akeroyd oversees Cision's executive management team across operations globally. He has more than 25 years of experience in reshaping modern digital, social and mobile marketing globally.