As the media landscape has changed drastically over the past decade, brands must acknowledge and implement earned media within their marketing and communications strategies. According to Patrick Barnett, founder and MD of Simpatico PR this is required to avoid being left behind. Along with Tom Ritchie, product director of Cision EMEAi, Barnett discusses the importance of incorporating earned, owned, and paid media to create a successful marketing strategy during Cision partner – Gorkana's webinar The Rise of Earned Media.
With technological advancements and instantaneous access to media and information, brands find themselves engaging with a less trusting consumer. According to the 2017 Edelman Trust Barometer, at 65 percent consumer trust lies with academics, analysts, journalists, and other experts — only second to friends and family. Basically, they trust earned media.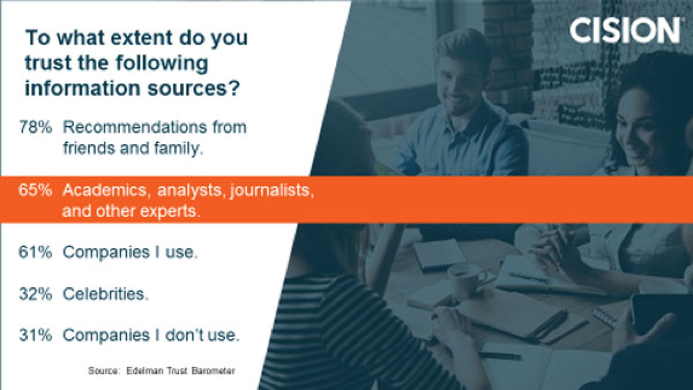 So with this shift in trust, do marketers and PR professionals abandon paid and owned media, relying solely on earned media to deliver their communications strategy to consumers? No. In fact, Ritchie and Barnett believe it is an integration of earned, owned, and paid media that will render the most significant results for your organization or brand.
Ritchie acknowledges the challenges marketing and communications professionals feel when incorporating earned media within their current paid and owned media campaigns. Barnett demonstrates that with a well thought out marketing plan an integrated media model is quite achievable.
Evaluating Challenges Communicators Face
Paid media models are no longer the key influence among consumers. In fact, 88 percent of consumers say direct advertisements have little or no influence on their actual purchasing decision (Forrester). In fact, they are actively avoiding paid advertisement with the use of ad blockers.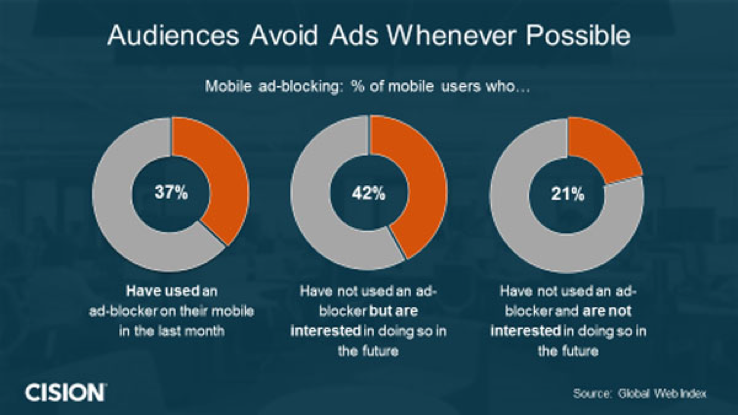 Constant technological changes over the past twenty-five years have not only provided consumers with the tools to shape their consumption of advertisements, it has fostered in an evolution within the consumer market. A continuous flow of information has created a more intelligent and less trusting consumer.
In spite of this obvious shift in consumer trust from paid to earned media, marketing professionals' budgets still focus mainly on traditional paid and owned media.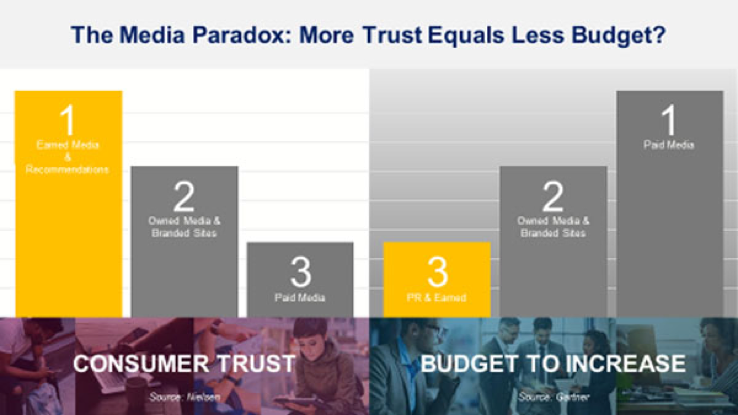 According to Ritchie, marketing professionals face the following challenges with an integrative earned media approach:
Everything is manual and not predictive: Communications professionals find manual updating of media lists, monitoring content trends and behaviors, and creating connections among earned media content to be very time consuming taking away from other duties and projects.
Data silos spread across different channels: With multiple departments creating multiple pieces of content and utilizing all three media channels, it is difficult to aggregate data to create a complete picture and establish value to content.
Unable to link data to the impact it has on the organization's objectives: A limit in targeting and metrics tools to show how content connects with the overall brand objective has made it difficult to show superiors and clients a direct ROI. Only recently, with the introduction of the Cision Communications Cloud, has a platform existed to address the impact of earned media within a brand's complete marketing strategy.
Though there are challenges, the changing media landscape requires evolution toward an integrative media strategy if one wants to stay relevant within the conversation.
Four Step Integrated Media Process 
Bartlett shows in a four-step plan, how to integrate earned, owned, and paid media to ensure a successful integrated marketing strategy:
Have clear business objectives
Plan out what you want to say and to whom you want to deliver your message — know your audience. Then carefully plan out how you will say it — press releases, video, via social media, etc.
Give your editorial team freedom
Create an editorial team and allow them to question and explore the company and the products to promote.
Create body of content across all three channels
Take the time to map out what content you will use, what audience will be receiving which pieces of content, what media group are you focusing on reaching and how you will deliver your content — earned, owned, or paid media. And, make sure it is consistent with the brand objectives.
Become a media owner
Curate your content, don't just use it and forget about it. Make sure you are editing, refreshing and reusing. Keep your content interesting and up-to-date with what is happening in the current climate.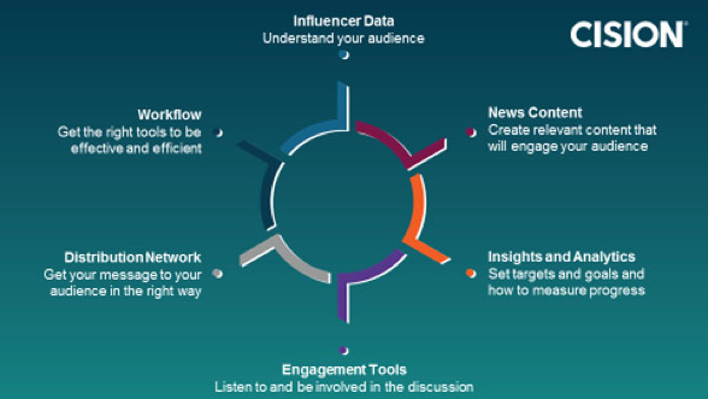 As Bartlett and Ritchie demonstrate throughout the webinar, integration of earned, owned, and paid media within a well-planned marketing strategy can only benefit brand promotion and relevance within the current consumer climate. Just as there is not one archetype consumer, there is not one go-to marketing mode. Spreading consistent, relevant, and interesting content across all three marketing channels will ensure the greatest ROI.
View the full webinar – The Rise of Earned Media.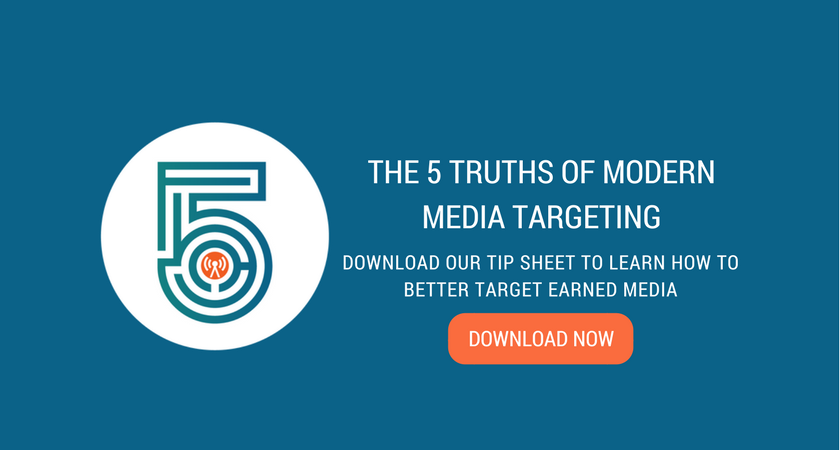 Maureen Beard is a senior customer content specialist at PR Newswire, where she advises clients on creating intelligent and compelling content. She regularly provides her expertise to clients on SEO best practices and earned media pick-up. An avid traveler, she blogs on JustAShortWalk.com. Connect with her on LinkedIn.
Subscribe to the Cision Blog