Recent reports have found that key players in the food and beverage industry — including Hershey, Campbell, Kellogg, and General Mills — are seeing sales continue to decline. With Amazon's purchase of Whole Foods, these and other brands will face increasing competition, making it imperative for them to own their conversations with consumers.
As the industry evolves, companies and brands might find it more difficult to control their own destinies with consumers. Aside from the changing face of today's competition, many companies also lack innovation in what they produce. They're making the same old stuff and marketing it the way they always have.
Brands of all sizes, including household names such as Nestle, are being forced to re-evaluate their products and the way those products are positioned in the public eye. It's more important than ever for companies to invest in owning conversations with their consumers — and two of the most important tools for doing so are social media and email marketing.
Growing and Engaging Your Fan Base
To date, nearly 3 billion people are reliant on email. Twitter has reached more than 320 million users, and Facebook now boasts more than 2 billion users. Email and social media have become two of the most important channels, and more than 60 percent of retailers already have integrated both into their marketing campaigns.
Email and social media allow you to tell a more expressive story at scale, and because those channels are permission-based, consumers are more receptive to the message. They're not bombarded with unwanted — or unnoticed — ads; instead, they've opted into following you on social media or receiving emails about your brand and content.
For instance, instead of commercials that interrupt consumers' TV shows, you could put together an Instagram video that followers, who asked to see it from you, can view and share when it's most convenient for them. Likewise, email marketing grants you a long-format medium where you can expand your brand's story without being negatively disruptive.
Email and social media give you the opportunity to share stories with a more interesting voice, building an engaged and educated fan base more effectively. Brands with bigger fan bases earn higher margins, trial and loyalty, making those brands more attractive to competitors and private-label brands.
Integrating the Two Channels Every PR Manager Needs
When it comes to a coordinated email and social — or EmSo — effort, few companies have been as successful as The Daily Skimm. The daily email newsletter encourages readers to share their favorite stories on social media and makes it easy by integrating the two channels. Since its inception in 2012, The Skimm has grown to more than 3.5 million subscribers.
The secret to The Skimm's success lies in its ability to curate content that is most relevant to its subscribers while integrating social media sharing into its overall platform. Email leads to social, and social leads to email. Every marketing approach will differ depending on a brand's line of products and desired consumer base, but the same strategies can help you mesh email and social media to more successfully grow your fan base.
These five tips will help you create a successful integrated EmSo platform:
1. Prioritize Your Call to Action.
Don't fall into the trap of delivering your message and leaving it at that. If you're selling your product, your ultimate goal should be to guide consumers to buy as quickly as possible. However, the reality is that most people won't be ready to buy after the first moment they interact with or discover your brand.
Prioritizing a call to action to sign-up to receive your emails, follow you on social media or like your content makes it easy for consumers to invite further interaction in a simple and convenient manner. A clear call to action will be more effective when attached to content that truly speaks to your audience.
2. Create, Curate or Align With Good Content.
Maintaining ongoing conversations with consumers and fans means communicating frequently, and that requires you to have something to say. You can create original content, pay others to create content for you, or find and share interesting content that is relevant to your fan base. You don't have to create all your own content: Consumers understand that great content exists outside your owned ecosystem. In fact, many brands' email programs enjoy their highest click-through rates on links to other sites. Just make sure the message of the content you produce or share is authentic.
It's important to keep the conversation continuous and coordinated. Create a schedule for your email and social media content. Be aware of what you publish and where, how it all links together and how it helps drive purchases of your brand.
3. Personalize all communication.
Successful marketing means building relationships with consumers, and to do that, your brand's message must be valuable and relevant. For example, if your brand is a health food product, you should deliver content that highlights health, sustainability and nutrition. Email and social media channels give you the opportunity to deliver relevant content on a mass-customized scale, as long as you know what they each find most interesting personally.
Personalization on a more specific scale can be accomplished by encouraging communication both ways. If you know why specific consumers choose your brand, you can speak to them directly with a focus on their specific interests and lifestyle choices.
4. Ask consumers why they connect with you.
Take a moment to ask consumers why your consumers have decided to join. This will help you understand what is most important and relevant to them. Following the health food brand example, consumers who choose your specific brand might do so because it doesn't contain GMOs or because the brand is known for its humane treatment of animals.
Identifying the reasons consumers want to be a part of your community will allow you to build out a more engaging editorial calendar and offer more personalized content to segments of your audience. Your fan base will grow and continue to share your content, which can help significantly increase sales. Email and social are intended to be a one-on-one vehicle, after all.
5. Budget wisely, and plan to invest.
Brands are becoming increasingly aware of the need to scale their email and social media marketing efforts, but many never budget for it. You might have a great relationship with a few thousand followers, but that isn't a large enough fan base to make an impact. Building an email and social platform to scale requires an investment, and that means budgeting appropriately to support the effort.
Pull it out of your media budget, section off some of your social ad budget, or beg, borrow and steal. A national or global brand needs more than 500,000 consumers to begin to own a fan base that can impact sales. Fortunately, there are several effective yet inexpensive tools that help make it easier to budget for a growing marketing campaign. Snapchat, for instance, offers geographic filters you can purchase and customize to promote your brand to Snapchat users in a specific area — and they start at less than $50.
The age of online marketing has leveled the playing field for brands of all sizes, and two of the most productive factors in its evolution have been social media and email marketing. By properly utilizing these channels, you can create and expand a loyal fan base that will make your brand stand out against the competition.
Unsure where to start with planning and growing your integrated email and social media platform? We can help. Send us a message to get started today.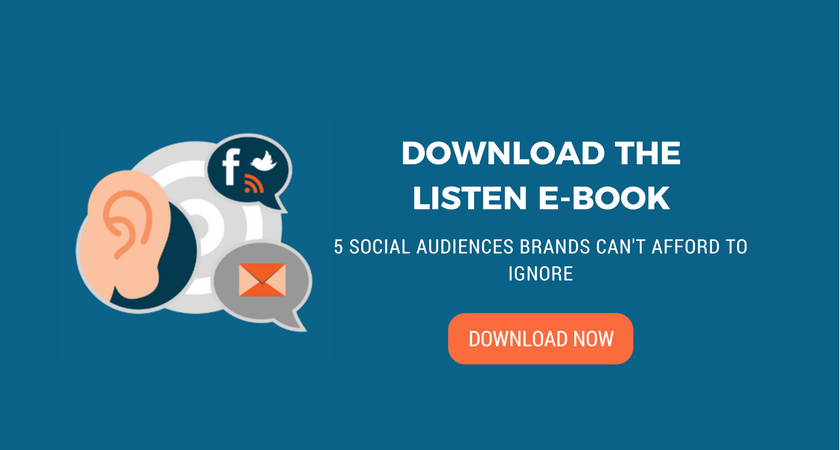 Josh Perlstein has more than 20 years of experience in the digital marketing space and is the CEO of Response Media. Response Media is a digital and direct CRM agency that combines customer acquisition and lead generation with intelligent, relevant email marketing to build and engage brands' fan bases.