Content marketing has never been more important. A report from Content Marketing Institute (CMI) conducted in 2016 found that 47 percent of enterprise marketers planned to increase their budgets for content marketing over the following 12 months.
While it's indisputable that content marketing is making waves in the business world, many marketers still complain about challenges they face on a daily basis.
Lisa Murton Beets, the content marketing director at CMI, claims that marketers usually underestimate the value and the importance of content marketing by viewing it as a mere project. She points out that in order to reach their long-term goals, marketing teams and organization need to be truly committed to what they do because content marketing is much more than just a campaign. There are always new challenges to struggle and multiple and new areas to explore to improve content marketing efforts.
Here, we've rounded up the top content marketing challenges marketers are up against as well as the techniques they use to overcome them.
1. Keeping Content Powerful And Unique

The first thing most ambitious marketers do when beginning their marketing adventure is to plan the tactics and choose the forms of the content they want to publish (blogs, videos, podcasts, infographics, etc.).
According to Andrew Davis, this is how most content marketing campaigns fail. Instead of using content to engage the audience and listen what they have to say,  content is produced to keep up with the editorial schedule. However, content for content's sake does not boost traffic and does not make the customers want to buy the product.
Solution: To create powerful and vibrant content, focus on quality and not quantity. Provide readers with some actionable tips on how to handle challenges and achieve success in the long run. Write stories that readers will not only relate to but also use as a valuable source for their future business endeavors. Here are a few techniques that can help marketers create high-quality stories:
Invest time and resources into extensive keyword research.
Talk to team members and use the first-hand experience to make more content that resonates with the audience.
Take on a familiar subject from a different angle.
invest in native copy editing to maximize the impact of the given content/
2. Content Marketers Have Insufficient Resources
A lack of time is arguably one of the biggest obstacles marketers have to struggle with on their way to success. As the tasks pile up, they find it hard to keep resources under control and soon they are way behind the schedule. Suddenly they find themselves in the vicious circle of looming deadlines and bundle of content they have to produce.
Solution: To organize resources to execute on a content strategy, marketers must learn how to prioritize and maintain focus. For example, blogging can be a huge time commitment. Instead of experimenting with multiple techniques, marketers need to choose one that will work for their campaign and focus on it.
3. Keeping Content Engaging
Long are the days when producing a low or average quality content was enough to raise the awareness and make brands visible. Even when producing a vibrant piece of content, it doesn't guarantee hit the top ranks in search engines. Marketers need to ensure that they create content that will not only keep the target audience hooked, but also engage a new audience that is not directly connected to the brand.
Following are a few ways to make content more impactful:
Search for the right keywords
Create a distinctive and authentic tone of voice.
Write memorable and compelling stories that will captivate reader's interest
Diversify content by using a variety of forms like infographics, videos, graphics and images.
Provide facts and links to valuable statistics and credible sources.
4. Measuring Content Effectiveness
According to research from Ascend2, the inability to measure effectiveness is the fourth most cited obstacle to content marketing success. Namely, there are two perplexing questions that are causing confusion among marketers:
What metrics should be used to measure the success of content marketing efforts?
How to decide what to measure?
Solution: To be able to choose the right metric, marketers need to identify the key performance indicators most relevant to their business. According to Rebecca Lieb, a media and content analyst at Altimeter, what matters is aligning against business goals. Combine research shows that the less marketers know about key indicators the less likely they are to meet your revenue goals. This research also identifies seven metrics marketers should use to measure content performance:
Traffic
Sales
Conversion
SEO Rank
Time on Site
Customer feedback
Subscriber growth
5. Creating And Maintaining an Effective Publishing Schedule
To an outsider, creating an effective editorial calendar might seem like a no-brainer. However, creating a content schedule is not all about setting publishing dates. It's a tool that helps content marketers visualize their content plan for a specific period of time.
Solution: To create an effective schedule it's best to prioritize. The easiest way to do this is to create a categorization scale that ranks content based on the amount of time necessary to produce it. Since consistency is important in blogging, make the blog a top priority.
There are many project management tools that can help create an editorial calendar, organize information for posts and eliminate small tasks that eat up time.
6. Identifying Buyer Persona Pain Points
For content marketing purposes, buyer personas are intended to help deliver content readers will find useful and relevant. Although the process of creating a buyer persona is one of the biggest challenges marketers face, it's worth the time.
Solution: In order to create a profile buyer personas, marketers need to identify the challenges and problems their prospects struggle with on daily basis. Discover pain points by asking direct questions. Conduct surveys and interviews, follow social groups on Facebook and discussions on Reddit and Quora to pinpoint the most common issues the business can solve for.
7. Growing Competition
No matter whether creating content for a small craft business or a huge software company, there is certainly someone else writing on the same topic. Cutting through all the noise can be quite challenging.
Solution: Strive towards nothing else but excellence. Focus on the quality and not quantity. It's always better to invest extensive time and energy into in-depth research and create one unique piece of content that will trigger many social shares across media channels than focus efforts on creating multiple pieces that don't have any true value.
While marketers cannot predict all the hurdles they will face executing a campaign, one thing is certain — content marketing is one of the most effective ways to grow a business.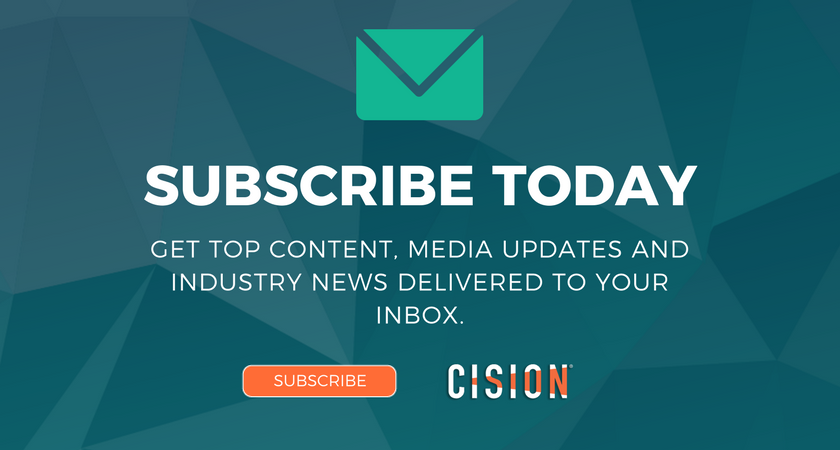 About Maja Mrsic
Maja Mrsic is a professional content writer and editor at Active Collab. After finishing her Master's Degree in English studies, she pursued a career in content and technical writing in digital marketing.