Recently, Cision published the 2017 Global Social Journalism Study, conducted in partnership with Canterbury Christ Church University, which surveyed journalists on their social media habits, preferences and views. In the fourth and final episode in a series of videos, Jay Baer, founder of Convince & Convert and New York Times bestselling author shares his thoughts on the research.
In this video, Baer asks and answers the question — Are PR professionals still an asset to journalists? To discover the answer to this question, view the video or read the transcript below. Or, to view other videos in the series check out the links below:
Jay Baer: Are PR professionals still an asset to journalists?
I'm Jay Baer, founder of Convince and Convert, New York Times bestselling author and digital business celebrity. And recently, my friends at Cision conducted their sixth annual Social Journalism Study to determine how, where and why journalists use social media.
Now, for a long, long, loooong time the relationship between journalists and public relations professionals has been largely symbiotic. Of course, PR pros want to get coverage for their clients but they've historically provided a reliable and valuable service to journalists in terms of identifying and cultivating potential story angles and approaches. But that relationship may be starting to fray.
Just over half of surveyed journalists say they're happy with PR pros in their industry, which means, of course, that nearly half are not happy. And that's a problem.
If PR becomes viewed as a burden, instead of a benefit, the entire the entire triangle of client, PR professional, journalist may collapse. And according to the research, the biggest issue that journalists have with public relations is quality of content. Only 21 percent of journalists say that PR provides high-quality content. That's a fundamental problem because it breeds a crisis of confidence, and content quality, no doubt, impacts other thinking as well. For example, only 31 percent of journalists say that PR professionals always meet expectations. If the expectation is for high-quality content … well.
Contact quality also impacts perceived trust, which is really the coin of the realm in public relations. Shockingly, a full two-thirds, two-thirds, of journalists participating in this study say that PR practitioners in the news and current events category cannot always be trusted. That's not good.
PR folks in lifestyle, entertainment, and culture fair a little better here as only 40 percent of these press professionals say that PR folks aren't fully worthy of trust. But that's still pretty bad right? Four out of 10 say you're not trustworthy. There's no question that PR is under more and more pressure to get coverage, and the right coverage, but trying to use low-quality or misleading information to do it is not going to succeed — mid-term or long-term. And this research shows a real danger of PR burning that all-important bridge to journalists. So, I'd say that yes PR pros are still an asset to journalists but that relationship could change.
Thanks so much to Cision and their partners at the Canterbury Christ Church University for putting this important research together, I really encourage you to take the time and download it and read the entire report — it's fascinating.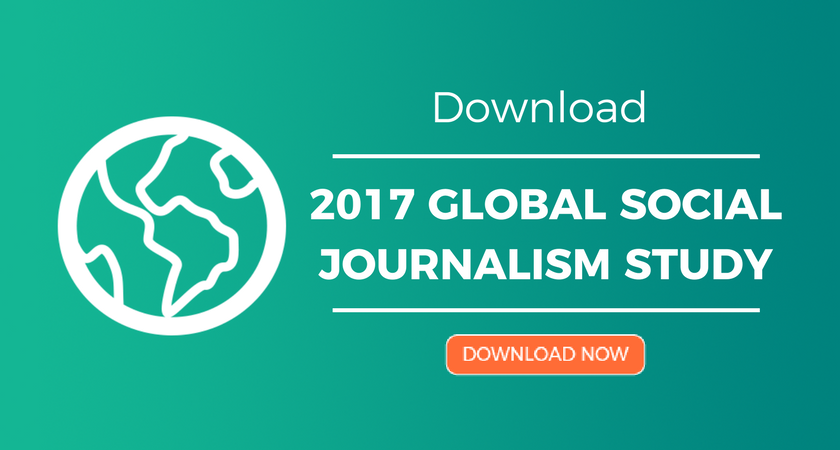 Anthony Hardman is a senior content editor for Cision. He has more than 10 years of combined experience in broadcast news, public relations, inbound and content marketing. Connect with him on Twitter: @ahardman or LinkedIn.