Brand differentiation is becoming increasingly difficult as more and more brands hit the market. Knowing how to promote a brand in a way that sets them apart in their market space, speaks to consumers and helps them succeed is my focus as the owner of Strong Marketing. What does it mean to stand out in the noise? How can your company make waves in an overcrowded industry? In my work, I follow these five tips to ensure client success.
Customize Your Message
Customize your message and means of messaging whenever possible. Nothing sets a brand apart like having a unique item that embraces your brand. When D'Addario Woodwinds, a company specializing in making reeds for woodwind instruments, approached our team about crafting a customized touchpoint to promote a new campaign, we wanted to do something that would give the campaign a voice and interest consumers. We created a flash drive that quickly became a centerpiece of the campaign. The drive was sent to elementary and middle school concert band directors across the United States to give them tools to help make their jobs easier, and to say thank you for continuing to be heroes to their students.
"This campaign allowed us to customize our message in a way that was memorable to consumers," said Chris Scialfa, director of sales for D'Addario, North America. "This unique flash drive was shaped like a reed used for playing saxophone or clarinet. It was the major centerpiece of one of our campaigns. The positive feedback we received about the drive itself was immense."
The flash drive was a simple way to customize the message of the campaign. It gave consumers a unique way to bring a piece of the campaign home with them. Those customized messages last far longer than the generic ones.
Respond to Clients Immediately
In a world inundated with noise, consumers and clients need to be heard. Listening to your audience is a step in the right direction to brand differentiation. Be proactive in keeping clients interested.
Brands are often not aware of the majority of unhappy consumers. In fact, only five percent of unhappy customers complain in a formal way, according to Jay Baer in Cision's Listen e-book. He goes on to explain that many consumers and clients will walk away without any explanation. It is important for companies to communicate with clients and consumers to keep complaints at bay and fix problems before they begin. If problems arise, it is important to address them in a transparent and efficient manner. For example, when companies face issues with complaints on social media, it is important for them to respond to consumers immediately. If a consumer is unhappy with a product or service and sends your company a tweet, you should respond and make amends. Customers will remember the brands that solved the problems and forget about the ones who left them in the dust.
Proactive communication will build strong consumer and client relationships. These relationships will not only improve business but also help to enhance your brand reputation. Strong relationships make for great brands, and clients and consumers will agree.
Be Curious and Continue to Learn
The moment you stop learning is the moment you begin missing opportunities. I always encourage my clients to continue to learn, both about their consumers and their industries. The world changes every day. New products and services hit the market and consumer behaviors are hardly stagnant. With such a diverse world, it is important to adapt your brand.
Read about your industry. Be curious about what is changing and continue to ask yourself if the products and services you are selling are still relevant. It is also important to understand how your services can fit in with each client or consumer's daily lives. You can never do enough research when it comes to targeting consumers. Brands that stand out are not afraid to try new things and continue to learn. The more you learn, the more successful and unique your own brand will be.
It's A Competitive World. Protect Your Relationships
Respect consumers and the level of trust they put in you. Well-respected and well-known brands have loyal, trusting customers. Give that same amount of loyalty back to them. We stress the importance of trust in all our clients' relationships. Transparency goes far when it comes to earning trust. Brands that remain proactive in being transparent will keep customers from running when something bad happens.
When a crisis occurs and customers lose trust, the brands that continue to communicate, make amends and remain honest will win their customers back. Many consumers are brand loyal, and the brands that capitalize on this and maintain positive relationships will protect themselves from losing them. What keeps a consumer from choosing a different brand? Knowing that the one they have bought in the past has continued to get the job done in an open and honest way.
If You are Not Good at it, Delegate. Period.
As marketers, it is important for us to recognize both the client's and our own personal strengths. For years, I put my hands in every part of the business to understand every angle. Many of these areas were outside of my expertise but were intense learning experiences. Delegation and trusting those you delegate to is key. We cannot be good at everything we do, but we can be excellent at finding people who are and bring them onboard for streamlining and efficiency.
If you're not knowledgeable about branding find a partner or agency who can help and learn from the experience.
Understanding these five tips will help differentiate your brand, resulting in more sales and stronger customer loyalty. After all, a brand can't succeed if it doesn't stand out in the noise.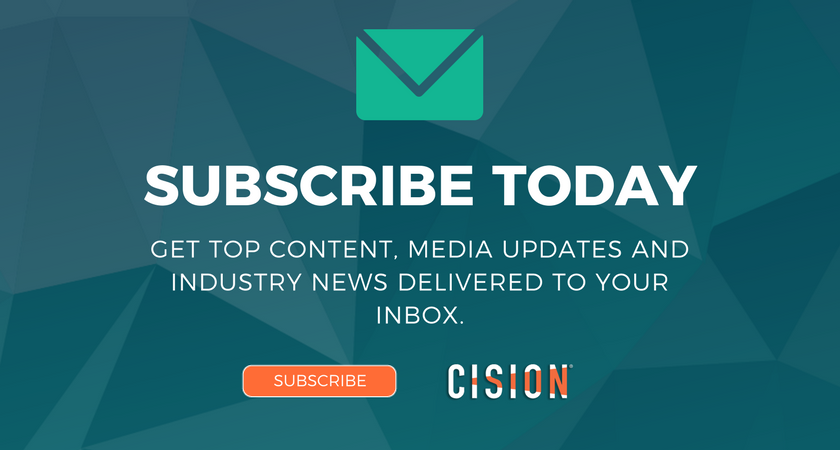 About Lisa Strong
With a background in commissioned sales, Lisa Strong started Strong Marketing in 2006. From simple projects to customized POP's, Strong Marketing takes pride in attention to detail, quality products, reliable turn around and building fantastic relationships.
Subscribe to the Cision Blog