Using keywords that will help the right people find your website is essential for every facet of your marketing strategy from search engine optimization to social media to blogging to PR. But unless you have a full-time SEO expert on staff, it can be frustrating to find the right keywords when you're in the middle of writing a blog post, creating a web page or writing a press release.
At Cision, our marketing team is all about working smarter. That's why we created a keyword library (also called a keyword database) that anyone on the team can access whenever they need guidance. Having a library ensures that we're all working together to make our brand better known for a specific set of search terms and keywords.
I wanted to share some insights and tips for how we put our list together so that you can also benefit from this amazing tool.
First: Who Benefits from a Keyword Library?
More people than you might realize can leverage a keyword library — even beyond your marketing team. Naturally, anyone writing content for your owned media needs researched keywords to ensure that the content appears in the right search results.
But your sales team can also benefit from the database. Establishing the keywords that your audience uses to find brands like yours can help sales staff use a vocabulary that parallels your online marketing messaging. And when creating sales materials, these keywords will also reinforce that voice and tone. Consistency across both sales and marketing makes for stronger branding and attracts better results.
Also, pay-per-click ads will be easier to create for your advertising experts once you have identified the keywords that you want to be known for. This helps you save money (no longer wasting time paying for the wrong keywords) and drive focused leads to your brand.
Start by Asking: Who Are We?
Before you dive into the technical research for your library, simply brainstorm about who your brand is and who you want to attract. Next, make a list of words and attributes that describe your company, your products or services, and even your competitors. Then make a list of problems or challenges that your customers have that you can help solve.
Set Up Your Library
The simplest way to create a keyword library is to use a spreadsheet, though there is also keyword database software available.
You can create tabs for different themes of keywords, if you have them. Taking Cision's blog, for example: because we cover several topics that help communicators identify influence, craft campaigns and attribute value, we could have a separate tab for each category or even each major topic under each category. For example "media relations" or "influencer marketing" might each have its own unique set of keywords.
The additional data you record in your keyword library is up to you. You could track results of keywords if it's helpful. For example, if you use a particular keyword, you could include the link where you used it and then track visits and clickthrough rates on that page.
You can also track results for keywords you use in your paid advertising.
Even if you don't want this extra data, simply having a spreadsheet with a list of researched keywords can make it easy for anyone involved in creating content for your company to find the keywords your brand will best benefit from using.
Do Your Research
There are several keyword research tools you can use to populate your list, the most well-known being Google AdWords' Keyword Planner. With it, you can search for keywords using a phrase, website or category; get search volume data and trends; and expand your keyword list. The nice thing about this keyword planner is that it tells you how many monthly searches there are for a given keyword, as well as what the competition is for it. Whether you're considering a keyword for paid or organic use, you can identify those that it will be harder to stand out in results for.
Another valuable tool is Google Analytics. Rather than generating new keywords, you can discover which words or phrases people are searching for to find and click on your site. Under Acquisitions in the left sidebar menu, you can explore keywords used through organic search and paid search. If these are the keywords you want to be found for, include them on your list. If they are not, consider removing them from your website.
Both MOZ and SEMRush provide SEO software for a fee, and have different features from Google's tool. For example, MOZ will show you the top results for a given keyword, as well as sites that use it. This helps you determine if your brand would be a good fit in those results.
Google Trends, too, can be valuable in your research, especially if you're creating blog content and want to tap into what people are talking about online. Seeing that the Cleveland Cavaliers are trending (aren't they always?), you might find an interesting way to pull Lebron James into an article you're writing and attract more readers as a result. The trick here is to use Google Trends with care, and to understand these results and see if it makes sense and is on-brand to use the topics. Lebron James gets a lot of earned media, but not all current event topics can be naturally woven into your brand's narrative.
Also keep in mind that not all keywords need to be single words. Including long tail keywords in your list will help you reach even more people. And don't overlook voice search keywords! More people are using artificial intelligence (AI) to run searches for them with their voices, and AI voice searches are vastly different from the ones they type. Typically a voice search involves a question, like 'what are best earned media analytics tools for an enterprise business?' Research the questions that people are asking and how they are ending up on your site. This is also a great opportunity for you to develop new content, if your website doesn't have the answers to these questions.
In your research, you should also determine if there are keywords that you should not use. These might include those that are too broad, too specific, or likely to get you considered as spam. These might also include legacy brands or products that your company is trying to move away from.
Get Feedback and Alignment
At this point it might also be wise to commission an SEO agency to help you polish and implement your keyword strategy. You should also meet with company stakeholders and executives to get feedback and buy-in, allowing you time to do additional research and make adjustments as needed.
Taking the time to build a database of popular keywords that identify what your brand is all about will help you attract more targeted leads and keep the wrong people from ending up on your site.
Remember to keep your library updated because those keywords may change over time, either due to increased competition for them or a shift in your customer or product focus. Share your keyword library with any department or team member who creates content or messaging for your brand.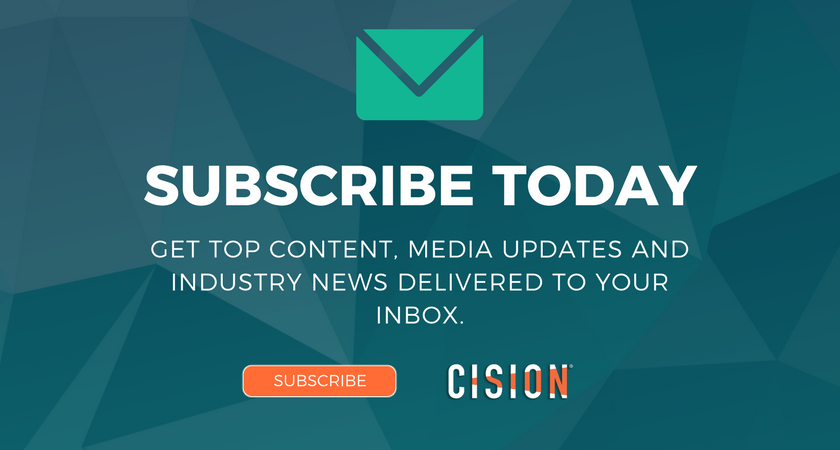 I drive go-to-market strategy for content, social media and community at Cision, an earned media software intelligence company. I engage, educate and inspire audiences with interactive and multimedia projects that serve all areas of the funnel and have experience scaling content programs globally to drive brand awareness, leads and revenue for the business. I revolutionized Cision's outbound promotion efforts to amplify its inbound lead generation results by creating a multichannel campaign strategy that promotes discoverability, search rank, audience awareness, credibility, and ultimately more topline revenue growth. I also helped with our rebrand and watched Cision go public in 2017, and our blog program was honored in 2018 by PR Daily.