We are excited to announce the latest Cision Communications Cloud® product release. This enhancement helps current and future customers manage their earned media programs with more control, flexibility and speed.
Communicators are under constant pressure from their executive teams to prove the impact of their efforts but are having a difficult time overseeing all of their channel initiatives and managing the effectiveness of their campaigns. And, not only do they need to prove the impact, they need to do it at the same level of granularity as their marketing counterparts in the owned and paid media space. Limited by time and resources, communicators must take action on the data they capture to craft and manage campaigns that will drive engagement, conversions, and ultimately, top-line revenue growth. Without a solution to organize and optimize these day-to-day activities at a strategic level, brands drown in the noise of the media, making it impossible to engage target audiences in the most impactful way.
From a single platform, Cision provides the support that PR, marketing and comms professionals need in order to identify the most relevant influencers, build effective campaigns, distribute engaging content and attribute value to their efforts. Helping comms professionals around the globe, brands have been raving about their success with the Cision Communications Cloud for some time now. And it's only getting better.
How Will The Latest Release of The Cision Comms Cloud™ Help You?
1. Make it Home in Time For Dinner
If there is one thing we can appreciate, here at Cision, it is offering our customers a tool that will streamline their day-to-day initiatives so that they can get home to their family, maybe their dog, or even just in time to catch the Dolphins beat the Patriots on Monday Night Football (wishful thinking, I know).
As earned media has become a high priority for many organizations, comms teams have been under pressure to connect with the most impactful influencers in order to reach their target audience. On average, brands are able to generate a 650 percent ROI for every dollar invested in influencer marketing. Unfortunately, for many comms teams, it can take large amounts of time and resources to plan and implement an effective earned media strategy that will drive these types of results.
Rather than list out every enhancement made in this release, here are a few examples of how we have made the lives of our customers easier:
Instead of filtering through contacts in alphabetical order, communicators can now view contacts in order of influencer rank with "Talking About" search, all from the results page. Take a look below!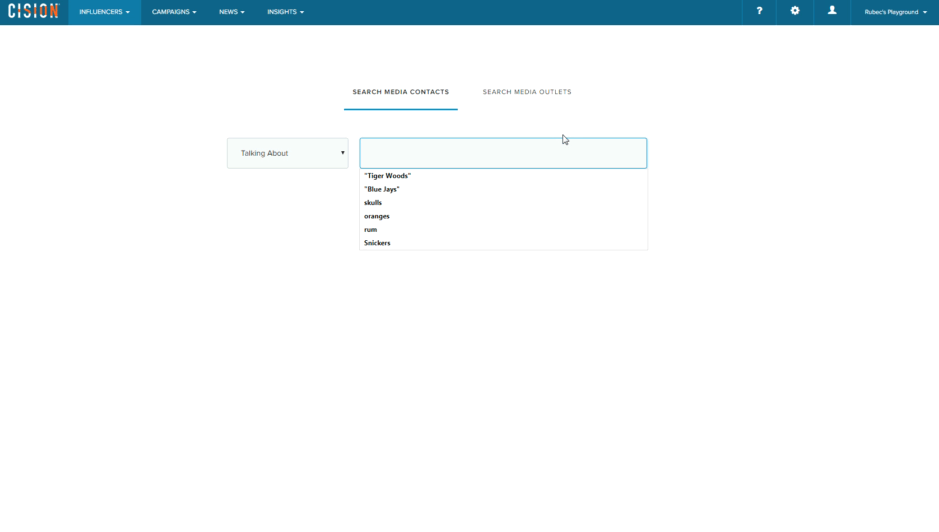 News alerts are a popular way to ensure that key stakeholders stay informed on any relevant media coverage through recurring email alerts. Unfortunately, these individuals often require different levels of information and prefer to visualize alerts in their own unique way. So how do you please them all? It is now possible for comms teams to customize the content in the news forward templates they send, displaying or hiding relevant fields, correlating metrics, and even logos, to make sure their various audiences are getting exactly what they need.
With major focus put toward ease of use, new enhancements to analytics include the integration of Analytics and My Coverage pages, empowering comms teams to filter and visualize their data all from a single screen. Any dashboard analysis can be filtered in real-time by an unlimited number of custom fields, by region, by medium and all other filterable data points available. The ability to filter analytics from the My Coverage page provides communicators with an easier way to maneuver their data.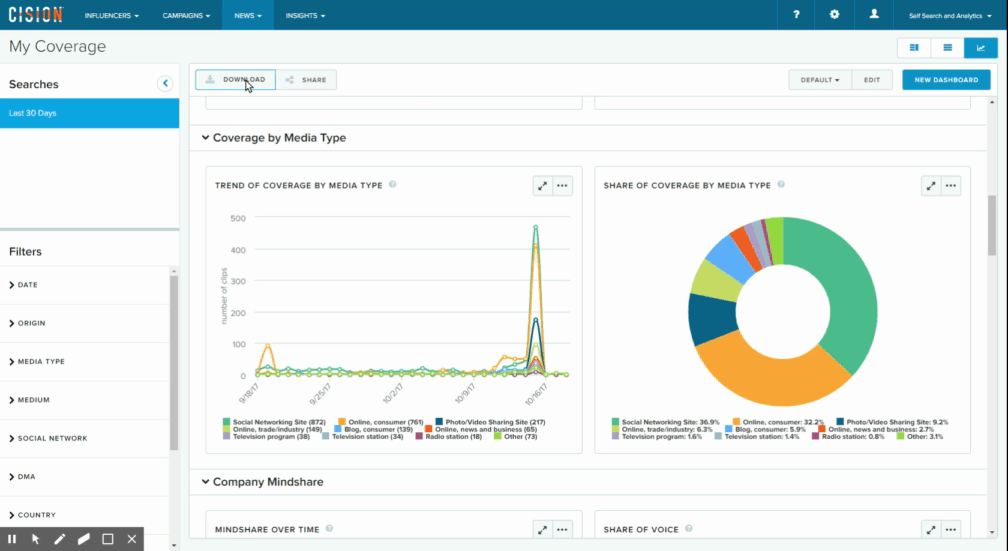 2. Pour Your Own Drink
It's often faster to pour your own drink than to wait in line at a bar. Sometimes we treat ourselves to a fancy cocktail on Friday night, and for that, we rely on a professional to muddle and mix our potion. But when it comes to a simple glass of wine or a casual beer on Tuesday, it's quicker and easier to just pour it on our own.
Cision Communications Cloud's new self-service monitoring enables comms professionals to streamline the media monitoring process and conduct data searches on their own. With this new release, comms teams can now build, edit, and delete their own keyword searches, independent of Cision's Professional Services Consulting (PSC) team. Self-service monitoring also provides the flexibility that communicators need in order to track key topics, events and competitors in real-time. With Cision Comms Cloud, you now get the best of both worlds with an easy to use self-service monitoring tool and access to Cision's PSC team for assistance with fine-tuning existing searches or building additional, more complex searches.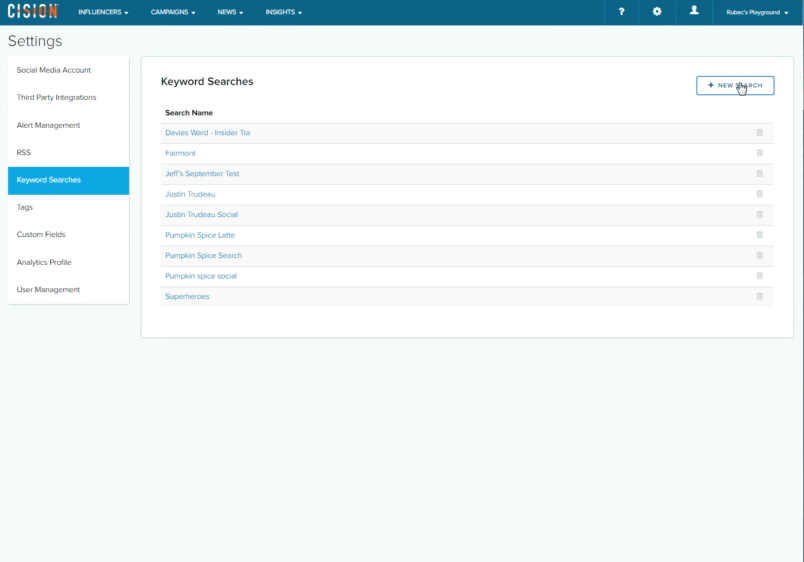 3. Streamline Your Food Prep
Imagine if we knew exactly how much food to prepare for each person, at each meal? We would likely save money and time wasted on all that uneaten food that goes bad by the time the Sunday game rolls around. With the right information, we would be able to plan out a detailed grocery list and a much more efficient trip to the store, buying only those more popular food items and at the exact right amount (with an understanding you can never have too many nacho supplies).
The same goes for how comms teams handle their data. Without a data-driven earned media analytics cloud, it's nearly impossible for comms professionals to put together an effective communications strategy, identifying the right influencers, the most relevant content, or even the ideal target audience. We have heard from our customers that streamlining data analysis continues to be a high priority for their teams, with features like recurring analytics alerts, dynamic reporting, and more granular filters at top of mind. Based on this feedback, we have delivered exactly that.
With busy schedules and frequent deliverables, it is easy for data to fall through the cracks if there are too many manual processes involved for comms teams. New weekly and daily analytics alerts help to ensure that teams stay informed and receive critical data, with unique views created in customizable, real-time analysis dashboards. In other words, imagine if you had one of those smart fridges that automatically update your grocery list every day and even reorders your groceries for you. That's how easy we make earned media reporting.
In addition, comms professionals are now able to deliver a single, dynamic report for any internal and external stakeholders to customize in the way that fits their needs, eliminating the hassle of creating multiple versions of the same dashboard.
For us here at Cision, these continued product enhancements deliver on our core promise to continue improving the way communicators and journalists work together. We're enabling you to finally deliver proof of financial impact and earned media ROI. Check out how other companies are already doing this in our latest white paper How to Drive Revenue Growth with Earned Media Measurement and gauge your own level of earned media maturity with our interactive assessment, How Mature Is Your Earned Media Strategy? We've got several other technology investments in the works, so stay tuned, and we look forward to your feedback.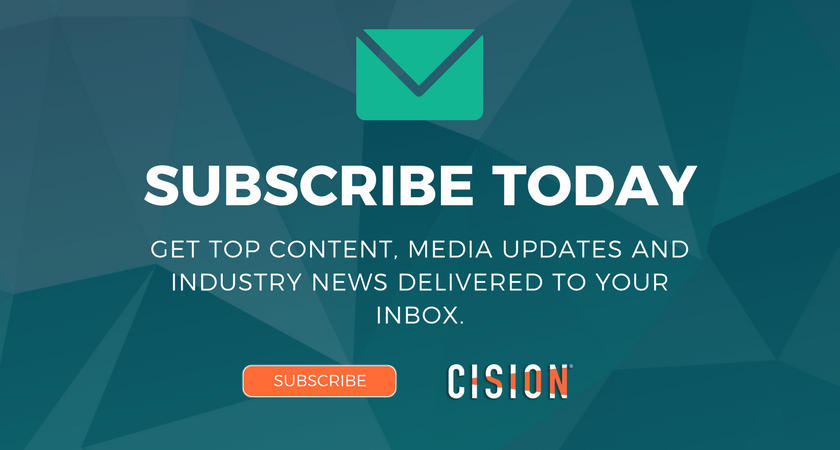 Jason Edelboim is President of Cision Americas, where he oversees sales, customer service and operations for the U.S., Canada and Latin America, as well as Cision's Global Product organization. He is responsible for developing and executing the company's go-to-market strategy to drive revenue growth and profitability. Edelboim has served as Cision's President of the Americas since December 2016. He was named President of PR Newswire in June 2016, and prior to that was a Senior Vice President at the company from June 2013 to June 2016. Edelboim has over 15 years of experience at the intersection of media and technology. He previously worked at Bloomberg LP from 2003 to 2009 where he held progressing leadership roles within the company's Media Group. He has also worked at Time Warner and Euromoney Institutional Investor. Edelboim holds an MBA from the Stern School of Business at New York University and a BA from Columbia University.