Cision's research department makes over 20,000 media updates to our influencer database each day! Here are the latest moves to keep your media lists up to date and on point. All CisionScoops reflect original reporting from the Media Research team; if you have a scoop, send it to mediamoves@cision.com. 
CisionScoop

: Kelsey Snell has joined NPR as a congressional reporter and will focus on budget, fiscal policy, federal spending, and tax reform. Snell was previously a congressional reporter for The Washington Post.

CisionScoop

: Erin Reimel has left Glamour to pursue freelancing opportunities. She was a beauty assistant and has written for for Bustle, Cosmopolitan, Seventeen and xoVain.com 

DNAinfo and Gothamist are no more. The sites and their affiliates, which included Gothamist, Chicagoist, SFist, DCist, DNAinfo and DNAinfo Chicago,  were shut down on November 2. Former CEO, Joe Ricketts, cited in a statement that financial reasons prompted the discontinuation of the outlets.

 
Hala Gorani is now the anchor of Hala Gorani Tonight on CNN International covering the news of the day. The show takes over The World Right Now, which Gorani anchored for three years.
On Nov. 13, Anton Troianovski will begin overseeing the Moscow bureau of The Washington Post as bureau chief. Prior to relocating to Moscow, Troianovski served as a Beriln-based reporter covering German politics and economics for The Wall Street Journal.
AARP The Magazine and AARP Bulletin welcome George Mannes as the new senior editor overseeing personal coverage. He was previously a senior editor for Money. h/t Talking Biz News 
Emma Bazilian has been named senior articles editor for the 

Hearst Design Group, which includes Elle Decor, House Beautiful, Veranda and Metropolitan Home. She had been most recently a features editor for Adweek.

 
Alina Falcon has been promoted to senior vice president of daytime programming at Telemundo. Falcon had overseen FIFA World Cup programming, and news and alternative programming for the Spanish-language network. 
Cision Blog regrets to inform its readers that Frank Barron has passed away. Barron had served as editor for The Hollywood Reporter during the 1960s and 1970s, and was a prominent member of the 

Television Critics Association. He had most recently worked as a TV staff writer for Entertainment Today.

 
Food Republic launches a daily podcast, Food Public Today. Hosts Richard Martin and Krista Ruane will provide news and features on happenings in the culinary world, highlight notable figures, and dish out restaurant recommendations.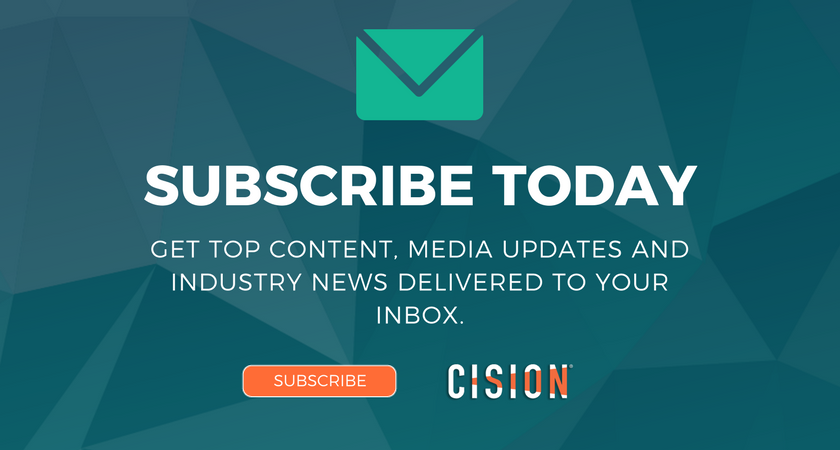 The Cision Media Research Team maintains a database of more than 1.6 million records​, including social influencers, traditional media contacts, outlets and opportunities. We collect and maintain the latest contact and pitching information of bloggers and journalists who can spread your message, broaden your campaign and help you build relationships with the people who matter. Follow us at @Media_Moves