Cision's research department makes over 20,000 media updates to our influencer database each day! Here are the latest moves to keep your media lists up to date and on point. All CisionScoops reflect original reporting from the Media Research team; if you have a scoop, send it to mediamoves@cision.com. 
CisionScoop

: Alternative energy reporter Esther Whieldon will be departing from POLITICO Dec. 1 in order to return to her prior employer, S&P Global Market Intelligence. She will be senior climate reporter, covering how energy companies are dealing with climate change, as well as clean infrastructure, science and policy issues. Her first day at S&P is Dec. 11.
CisionScoop

: Cecily McAndrews has joined The Pioneer Woman Magazine as their new senior editor. McAndrews comes from Every Day with Rachel Ray, where she was a food editor for three years. She was previously a food editor with Parade magazine.
Kevin Krolicki has moved on as the regional editor for Reuters in Washington D.C. to become the regional editor for Reuters in Singapore. Krolicki has been with Reuters since 1996, where he has served in numerous positions from television editor to bureau chief in Detroit, Los Angeles and Tokyo. h/t Talking Biz News
The New York Times has a new addition and one move. Correspondent Dan Bilefsky will be moving back to Montreal, and will continue to write for The NYTimes' Toronto bureau. Bilefsky has been with the newspaper since 2001, where he has held positions as a reporter in Brussels, Paris, London and New York. Meanwhile, Kendra Pierre-Louis joins the climate desk for the paper as a reporter. She was previously a staff writer for Popular Science.
Josh Sternberg has been named tech editor for Adweek. Before joining the magazine, Sternberg was with NBC News as the director of branded content. Prior to that, he was with The Washington Post as a content strategist. h/t Talking Biz News
Minnesota Public Radio has announced that they have terminated their contact with Garrison Keillor. He stepped down as host of A Prairie Home Companion last year, but now any re-broadcasts of his time as host will end, along with distribution and broadcast of The Writer's Almanac. A Prairie Home Companion will continue under a new name that is to be decided, with current host Chris Thile.
Fitness editor Sara Angle has departed from Shape magazine. Angle has been with Shape since 2014, where she started as an associate editor for the publication. She was previously with Self Magazine as the editor in chief and assistant editor.
Barron's will be welcoming Mary Childs as a senior reporter in 2018. Childs will be joining the magazine from the Financial Times where she is a financial correspondent. She has also served as a reporter at Bloomberg. No official start date has been announced as of yet. h/t Talking Biz News
San Antonio's ABC affiliate, KSAT-TV, has announced that Bill Barajas will be taking the place of Tim Gerber as anchor on Good Morning San Antonio Sunday. Barajas started his career at KRGV-TV, and later joined KSAT in 2013 as a reporter.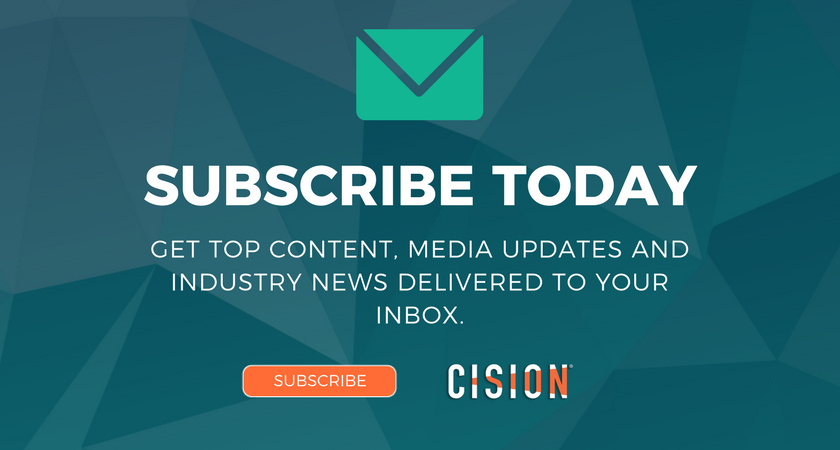 The Cision Media Research Team maintains a database of more than 1.6 million records​, including social influencers, traditional media contacts, outlets and opportunities. We collect and maintain the latest contact and pitching information of bloggers and journalists who can spread your message, broaden your campaign and help you build relationships with the people who matter. Follow us at @Media_Moves