In our ongoing series, Jay Baer, founder of Convince & Convert and New York Times bestselling author discusses important questions facing the communications industry. In this video, Baer looks at a problem that plagues the industry — earned media attribution. Is there a way to truly measure the performance of earned media, or is it just a pipe dream? Jay Baer Asks — Is Earned Media and Influencer Attribution Reality or Wishful Thinking?
Click the image to view the video or read the transcript below. And if you want to check out the entire series of Jay Baer Asks videos click here.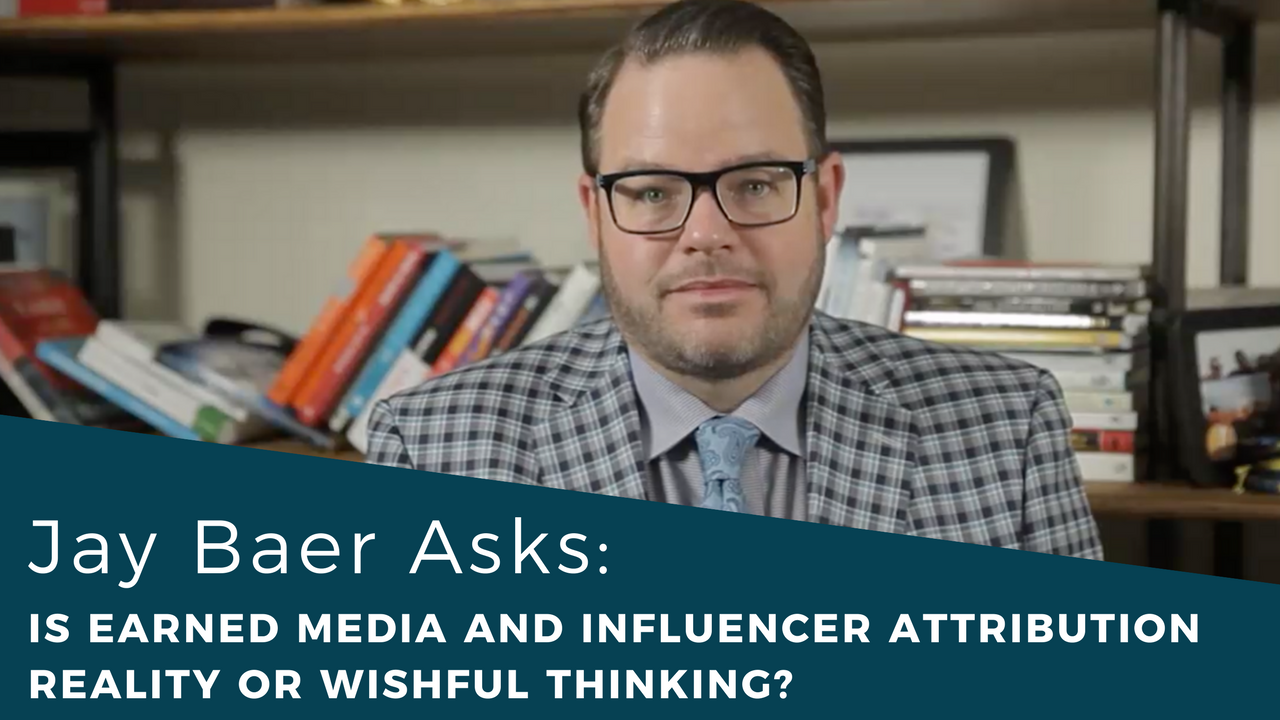 Jay Baer:  I'm Jay Baer, founder of Convince & Convert, New York Times best-selling author and digital business celebrity.
We've been talking about Earned Media — from both the journalist and influencer marketing perspectives — and how it's critical that improved metrics and measurement by used to better prove effectiveness. 
My friends at Cision have – I think – solved this problem. 
They now offer Cision Impact, the first-ever Earned Media Attribution Platform. It's pretty slick. 
Here's how it works. Cision uses the Cision ID – their in-house tracking system – and combines it with similar systems owned and managed by a bevy of AdTech partners. These are the same guys that advertisers and content marketing rely upon to track their results with so much detail. 
With this data net in place, PR pros can determine who engages with content and with coverage. Then, those audience members are tagged and monitored all the way through to the lead or sale. Lastly, it's all delivered back into one place for you to easily monitor and analyze. 
Because Cision and their partners have accrued massive amounts of data about all of us – scary, yes but necessary in modern marketing – you can also now know the precise demographic and psychographic characteristics of the audiences that you're influencing through earned media.  And even connect that same audience across your owned and paid media channels. 
Super cool! 
Imagine the CMOs surprise when the PR team plops down a report that shows precise leads, sales, and ROI from their efforts, in nearly real-time!
Cision Impact is set up to measure outcomes of consumer interaction with influencer and journalist-created content and messages. It's part of the Cision Communications Cloud. It's available now. 
So what I'll say is this: Earned Media Attribution is Very Real. It's Available Now from Cision. And It's a new era for us all!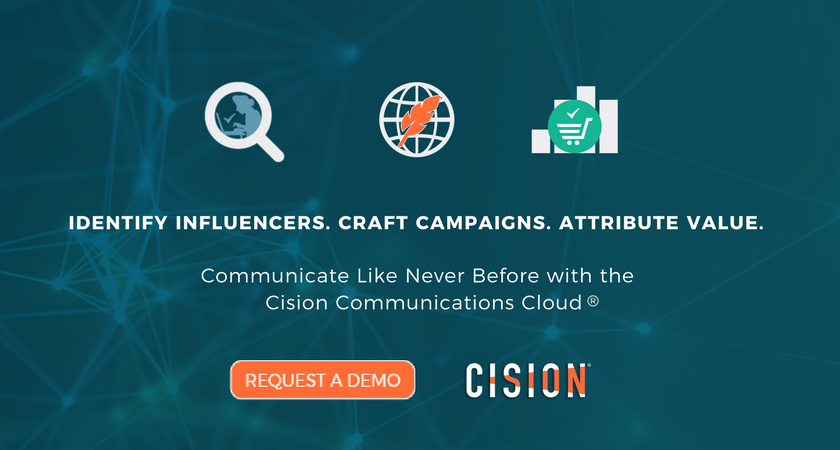 Anthony Hardman is a senior content editor for Cision. He has more than 10 years of combined experience in broadcast news, public relations, inbound and content marketing. Connect with him on Twitter: @ahardman or LinkedIn.