Ah, the "boring press release" — we've all read them, and most of us are guilty of writing one. I mean, yes, hiring a new chief operating officer is newsworthy, and it warrants a press release. But let's be real — it's not sexy. Unless Elon Musk is leaving Tesla to join your start-up, it's not going to excite your target audience, nor fill up your pipeline. That's where your content marketing efforts come into to play.
On top of crafting compelling content, the most prominent challenge is driving engagement from targeted audiences. According to HubSpot's 2017 State of Inbound, the top challenge marketing faces is generating more traffic and leads. To exceed your content benchmarks, you must promote your content beyond your owned channels (email, social, website, etc.). You have two options:
Promote through paid media (pay-per-click advertisements & sponsored posts)
Promote via earned media (media coverage & social mentions)
The first option is expensive, and it guarantees targeted audiences. The second option is cost-effective and also ensures target audiences, but does so organically.
Cision® asked hundreds of senior marketers and 81 percent agreed earned media is more effective than paid media. Sharing content via Cision Distribution is an extremely effective tactic to reach new audiences, boost engagement and drive demand. Here are ten types of content that you're already creating that are absolutely ripe for content distribution via press release.
1. Blog Posts
You're doing it. She's doing it. I literally just did it. Everyone's doing – or should be – doing it.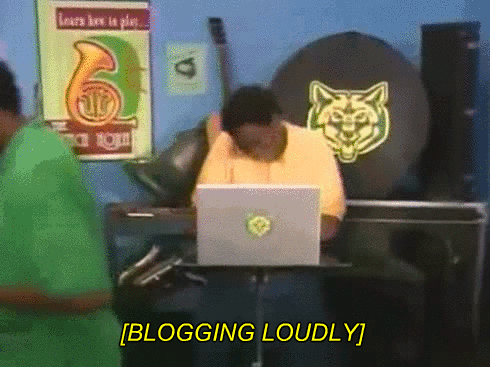 Yes, I'm talking about blogging.
Blogging is no longer an experimental trend that might be a waste of time. No, there is overwhelming evidence that shows maintaining a blog yields business results. Brands who blog have more indexed web pages, which boosts SEO. An active blog authenticates your brand, revealing your personality, expertise, and values, which helps to build your subscriber base and sparks customer loyalty.
Some people overlook the blog as just a promotion tool, but it's a critical top funnel entry point for new customers as well as a way to engage your current customer base.
I know you know that. But you probably didn't realize that Cision Distribution can elevate the reach and efficacy of your blog. Regardless of your industry and target audience, we will distribute your blog to thousands of media, trade and influencer points. We'll deliver your multimedia assets, and you'll leverage the industry's most authoritative web property, PRNewswire.com, to drive SEO results.
Growing readership while reaching a broader audience is the perennial goal of every blog. But when you limit exposure by only posting to your owned channels (website, email, and social), you only reach existing audiences. PhRMA, the Pharmaceutical Research, and Manufactures of America faced this exact challenge. Implementing an A/B segmentation to strategically distribute blog content over the wire, PhRMA was able definitively to measure the impact Cision Distribution by PR Newswire had on driving traffic to their blog.
Learn more about how PhRMA solved a challenge you face: how to drive continuous engagement between blog posts.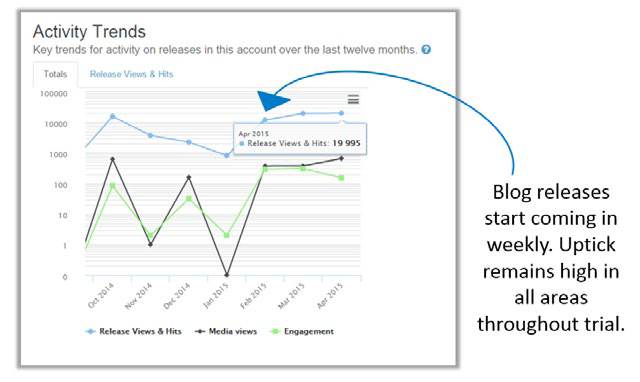 The blog is listed first for a reason; it's the engine. The next 9 are the gas. Let's start with my favorite.
2. Infographics

I love infographics. They're business art in my eyes, especially the fancy animated ones. I'm not alone, over 40 percent of marketers say infographics are their most engaging piece of content. Infographics are easy to read, easier to digest and boost engagement by up to 3x.
To promote an infographic, you first have to create an infographic. If you don't have an in-house graphic designer, there are numerous of free tools available on the internet. I'd recommend for you to check out Canva.com. Keep in mind, if you need something more professional or interactive, MultiVu, our in-house creative team can help you out. Once you have an infographic it's highly recommended to accompany in your wire release.
Whether you create an infographic for an existing PR campaign like OpenTable did to score a 98 in engagement on their visibility report or add an infographic to accompany your earnings release like CEVA did to boost views by 230 percent. Maybe after reading this post, you strategize how to reignite a content marketing piece like America's Best and Worst Tippers, that's stagnant in your archives.
We learned in the Cision State of the Media Report that journalists want visuals. Infographics absolutely do the trick. OpenTable earned coverage in the LA Times and Ohama.com. The America's Best Tippers release was featured on Yahoo! (and it holds the top spot on Google).
3. Videos
Ah, video. I'll never forget my parent's gargantuan of a camera. Pretty sure it's the culprit for my chronic shoulder pain. Never would I have guessed we'd live a day where every single one us would keep a professional camera and the world's largest video collection in our pocket.
It's no secret, videos drive engagement. In fact, nearly 50 percent of people want to see more video content from marketers, and more than half of people watch video every single day.  When you consider the immense consumption and engagement video receives, it's not surprising that the average number of videos published by businesses each month is 18. That's a lot.
Despite the bandwidth and budget challenges video present, more than half of marketers worldwide rate video as the type of content with the best ROI. Video presents one of the best opportunities to attract new audiences. But surprisingly websites and social are the most popular video distribution channels, which hinders your ability to reach audiences beyond your owned channels.
We all know the phrase, a picture is worth a thousand words. But have you ever thought about what a video is worth? According to Forrester, a one-minute video is worth 1.8 million words. To maximize the value of your video production, it's very important to adopt a multichannel promotion strategy. Journalists and consumers crave videos. Data shows that less than two percent of all releases that we distribute include video despite driving 2.8x more views.  Cision Distribution makes it extremely easy to incorporate video into your campaign strategy. Cision has the ability to deliver your video to thousands of media points, influencers, websites, and blogs, and we have a dedicated video distribution network. If you don't have a video, our award-winning production team can turn any concept into an impactful reality.
4. Case Studies
Customers purchase based on the trust and confidence they have in your brand, product, or service. Whether purchasing a $30 thermos or $100k in software, we deliberate; we want to make sure we're making the right decisions to best improve business results.
As your target audience moves down the buyer's journey, they turn to content to shape and validate their perception. It's content that educates, informs and differentiates your product from your competitor's product. Of the 10 pieces of content listed here and the dozen other types of content you create, case studies rank as the most impactful: nearly 80 percent of people read case studies when researching a purchase decision. Case studies and success stories are the top content for buyers because they convey peace of mind. Buyers can relate to market challenges and envision their potential success.
But, regardless of the contextual impact of your case study, its success is dependent on its ability to drive and capture demand from target audiences.
5. Whitepapers
Persuasive and authoritative, whitepapers remain absolutely vital to B2B marketers. Nearly 100 percent of B2B buyers want content with more input from industry thought leaders, and white papers fulfill your target audience's desire. It's no surprise that three out of four buyers are most willing to share their contact information in exchange for your white paper.
Though, spending hours writing and researching a high-quality white paper does not automatically translate to inbound leads. Whitepapers have a long, and sometimes indefinite, shelf-life, but outside of your multichannel launch and ongoing nurture emails, they receive little promotional love. A six-month-old white paper is still very valuable and should be periodically reignited to attract new prospects.
According to the Content Marketing Insitute's latest research, B2B marketers rate white papers as the most effective type of content. A client of ours, censhare, knows this and wanted to break out of their existing marketing silos. Censhare used Cision's Content Marketing Kit to launch a new white paper with the goals lead generation and ROI attribution. Censhare not only generated high-quality leads but experienced more growth in one month versus six months of organic promotion of the same white paper.
6. How-To-Guides
What does Google mean to you? Aside from being your personal spell checker, Google is basically a how-to for how-to guides. Whatever you're trying to fix, accomplish or avoid, Google it. That's exactly what your target audience does. According to Pardot's State of Demand Generation report, 70 percent of buyers return to Google at least 2-3 times to dive deeper into how a company's specific offerings address their pain points. A how-to-guide is the perfect way demonstrate the applicability of your product, service or solution, as it literally answers the question: how do you solve my challenges?
But what about your challenges? According to HubSpot, generating traffic and leads is the number one challenge for marketers. How do you ensure your content stands and performs in your crowded, competitive market?
Cision helps to solve this multi-faceted problem. For example, Lavu was able to drive website traffic, generate quality leads, and boost long-term search visibility.
7. Webinars
Webinars are one of the most engaging, personable types of content. Webinars are extremely effective because they: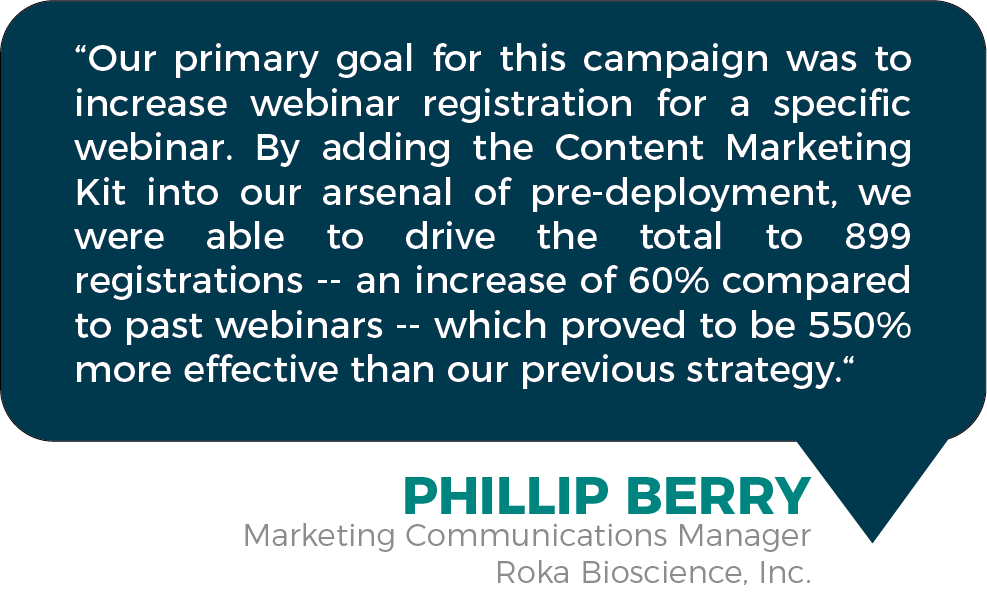 Demonstrate your brand's thought leadership
Enable direct engagement with prospects and customers
Support every stage of the buyer's journey
Are evergreen content that audiences can attend on-demand
More importantly, webinars help to generate more qualified leads because attendees:
Similar to whitepapers, the evergreen appeal of webinars are often overlooked from a content promotional standpoint.
8. Social Campaigns
Here's a crazy statistic: nearly one-third of people, worldwide, access social media frequently. That's precisely 2.34 billion people. In the United States, 81 percent of Americans are on social media.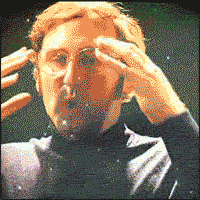 One cannot dispute the impressionistic reach of social media. A 2016 study by Social Media Examiner surveyed over 5,000 marketers, which revealed 90 percent of marketers agree social media is important to their business with the top two benefits being increased exposure and traffic.
Unfortunately for marketers, reaching the billions on social is impossible and/or extremely costly. Facebook has been blunt – brands must pay to reach their audience. Facebook's algorithm exponentially diminishes the organic reach of your content. It's great that you have 25,000 followers, but your post is only going to reach about 500 of your followers, roughly two percent. Brands understand the social predicament and continue to invest in social media advertising, yet 80 percent of marketers are unable to attribute ROI to their social media efforts.
It is, however, possible to beat the system and expand the organic reach of your social content. It starts with adopting a PR approach to your social media efforts – publishing compelling and benchmarking organic mentions and shares. The more reactions, comments and shares your post receives the better your reach.
Grant's Whiskey and their #GrantsInterview campaign is the perfect example of implementing a cost-effective earned media strategy to achieve attributable business results. Their finger-stopping content went viral – earning over 500 global media placements culminated with over 300 million impressions.
9. Surveys & Research
The influx of technology and the data it yields makes everyone a researcher. It's never been easier to conduct a qualitative or quantitative analysis. Surveys are a valuable asset to your content marketing arsenal because they are personalized content backed by statistics. Whether it's an influencer covering your research, the industry responding to your findings, or customers reacting to your insights – surveys foster conversation engagement.
In terms of earned media coverage and audience engagement, some of the most successful press releases I've witnessed have been centered on surveys and research.
For example, I recently fell victim to a clickbait-ish headline from the Huffington Post. Aside from learning what happens when women ask their crush on a date, I noticed the second paragraph linked to a 2017 Match.com survey, which took the reader to the source – a multichannel news release from Cision – that was eight months old.
The media loves surveys. With so much scrutiny on fake news and journalistic integrity, influencers rely on your 3rd party data to validate their stories.
Admittedly, it's difficult to convert a 40-page report into a single press release. For tips and tricks, see how the National Association of Realtors optimized their data-driven content to boost earned media and audience engagement.
10. Events
As powerful as content marketing has become, events and tradeshows continue to demonstrate significant marketing value. According to the Content Marketing Institute, in-person events are the most effective B2B marketing tactic – and have been for the last six years.  Similarly, B2C marketers report similar success. Events are powerful because they are highly concentrated with not only your target audience but your target buyer persona. In addition, events open the door to great editorial opportunities.
But with success comes challenges. Events are fast-paced and managing all the details simultaneously – driving traffic, organizing logistics, tracking leads – is overwhelming. Media outreach and editorial coverage are critical to success at your event. In fact, 70 percent of marketers measure event ROI by PR and social media exposure, but in such a hectic environment it might be hard to break through the exhibit noise and drive the attention you desire.
Cision has numerous tools, like Virtual Press Office, to alleviate a headache caused by events. Here are 10 ways to promote your next event.
Seth Gilpin is a Senior Product Marketing Specialist for Cision where he blends his passion for storytelling with the science of data. Connect with him on Twitter: @sethgilpn