Over the past decade, the lines between PR and marketing have blurred. PR professionals aim to create more content and drive visibility beyond earned media, and marketers place more of an emphasis on earned and influencer coverage. Many commonalities between the two departments have emerged, however, communicators must overcome a few lingering gaps before we see a full convergence.
PR has evolved to become more marketing-centric, but content silos and measurement have remained stagnant. Read on to learn how PR and marketing professionals can better blend the lines to drive better outcomes.
Reputation Management is no Longer The Primary Goal of PR. 
What do you think — will the term "public relations" accurately portray the work you do in five years? The vast majority of PR executives do not think so — nine out of ten say that the term "public relations" will not describe the work they will do in five years. When the same PR executives from USC Annenberg School of Communication and Journalism's 2017 Global Communications Report were asked about the future of PR — 88 percent believe digital storytelling is the most salient trend.
PR professionals have always been great storytellers, serving as the voice of the brand, building relationships and cultivating trust with their audiences but the digital revolution empowers communicators to accomplish so much more. Emerging media, technology and the influx of data enables communicators to strategically reach and engage their target audiences across numerous online and traditional channels.
Digital Storytelling: The Future of PR
In tune with marketing, the future of PR is about leveraging data to craft coordinated, multichannel campaigns that impact the behavior of target audiences. But despite having overlapping goals and objectives, PR and marketing professionals operate independently, even though only about 10 percent of PR and marketing professionals believe PR and marketing will have distinct and separate functions.
Successful brands coordinate across PR and marketing to holistically leverage paid, earned and owned media to drive business outcomes.
Cision's Multichannel News Release helps to solve a multitude of campaign objectives by blending the lines between PR and marketing, enabling communication teams to amplify owned, earned and paid media campaigns.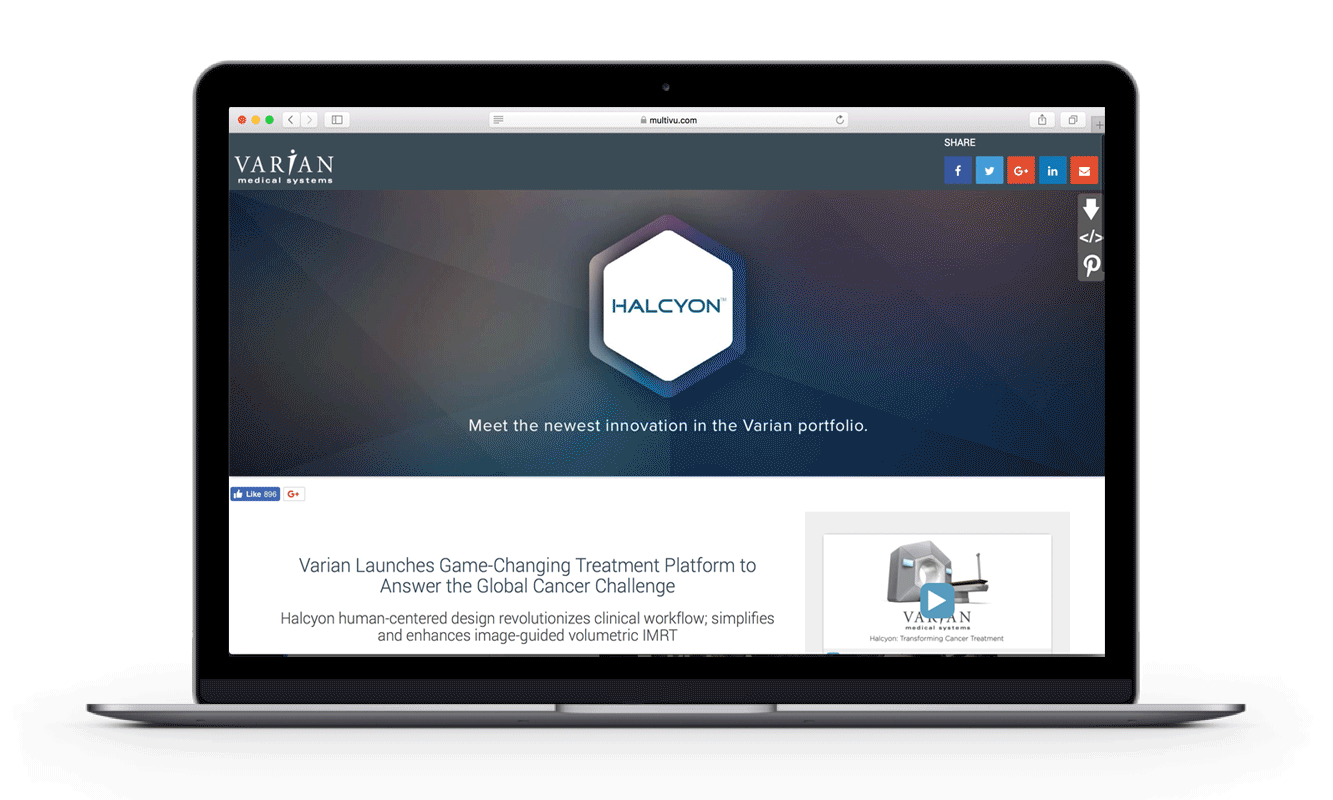 The Multichannel News Release compiles your owned media (photos, videos, and lead generation forms) into a custom-designed landing page, distributes your content to thousands of media points and influencers to garner earned coverage, while simultaneously running a targeted pay-per-click and social promotion to drive engagement from key audiences.
This integrated approach is a great way to adopt a digital storytelling strategy. And more importantly, it makes it easier for communications teams to solve a more significant challenge — earning business results from PR.
The Earned Media Paradox  
According to Nielsen, the majority of consumers place more trust in earned media versus paid and owned. The CMO knows this and understands the value of earned media and its impact on their brand's customers. Cision asked over 1,500 senior marketers to rate how valuable earned versus paid media — 81 percent believe earned media is more effective.
Herein lies the problem: PR professionals do not have the data nor the technology to accurately attribute value to their PR efforts. The ability to connect the dots between PR and business results is the missing piece to the convergence puzzle, and it's hindering your budget.
Brands vote with their dollars
Understandably, CMOs allocate more budget to the channel that is most impactful at reaching key audiences and driving revenue. Last year, paid advertising surpassed $500 billion, owned media technology represented a $32 billion market. Meanwhile, PR only reached $16.5 billion in market value.
Marketing is enriched with valuable data — tracking revenue through a customer relations management system (CRM) like Salesforce, or with marketing automation systems like Marketo or Oracle Eloqua. These platforms allow marketers to track return-on-investment (ROI) on every dollar spent. Unfortunately, PR professionals and earned media do not have this same luxury. There is not enough data nor analytics to properly attribute how their earned media programs impact key financial and business results. As a result, PR professionals continue to measure total reach, impressions and ad-value equivalency (AVEs).
It's no secret, the measurement of PR needs a change. The same PR executives from USC Annenberg's 2017 Global Communications Report were asked how PR could improve its value inside the organization, the overwhelming majority (77 percent) said demonstrating how PR achieves business objectives.
How to Bridge The Measurement Disconnect?
For years, PR professionals have been stuck in a theoretical reach game. How many eyeballs (or potential eyeballs) did this campaign reach? How does that compare to our competition?  And what's the AVE?
We worked with a major bank and found that impressions generated through their PR efforts cost less than 30 cents; meanwhile, a multimillion-dollar campaign advertising generated a cost per impression of more than nine dollars. On paper it looks great, but did it make a business impact? By leveraging our insights and technology, we were able to take that measurement one giant step forward. The corporate affairs division was able to demonstrate a 20 percent increase in new account sign-ups.
To attribute value to their campaigns, communication teams needs better, more actionable data.  Whether it's shopping cart conversions, lead generation, or audience demographics — assigning business value to earned media campaigns is the perennial challenge communicators face.
With the launch of Cision Impact, for the first time, PR professionals have this needle-moving data at their fingertips. Cision Impact empowers communication teams to attribute business value to their earned media efforts – introducing data points on detailed reach, engagement, demographics, and conversion data.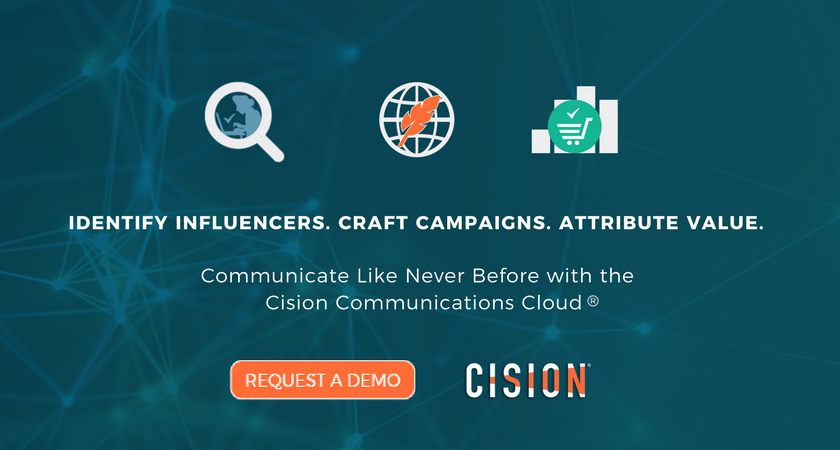 Seth Gilpin is a Senior Product Marketing Specialist for Cision where he blends his passion for storytelling with the science of data. Connect with him on Twitter: @sethgilpn