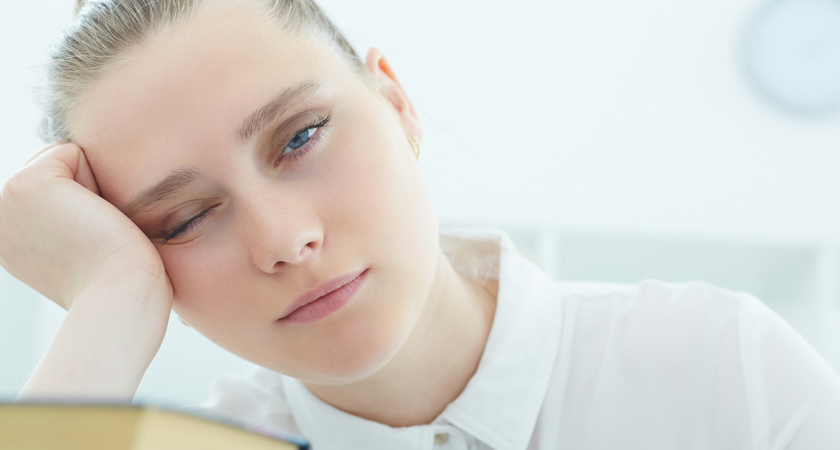 It seems like creating digital content for organizations like the NFL, Disney World and Carnival Cruise Line would be relatively easy tasks since their industries are naturally exciting. Exciting content people want to share is all around them — all they must do is write it down or film it.
But for companies in less glamorous industries, this job may seem more challenging. It's harder to imagine making exciting content about flooring, or quality management systems or ball bearings. Some people might even think their industry is just too dull to create any digital content at all.
Although that notion might seem right at first glance, a bit more digging reveals content for any industry can be exciting and engaging — all you need to do is think about creating content differently and add some extra creativity. For ideas, consider the following tips. 
1. Add a Human Element
People will always think an industry they can't relate to is boring — that's why only people in the ball bearing industry would likely subscribe to a magazine called Ball Bearings Monthly. To industry insiders, it's relatable, but the general population feels it has little to do with them.
To make a topic feel more relevant, content creators can add something that other people easily relate to — another person.
A company blog might, for example, contain a story about how working in the industry helped one of their employees turn their life around. The company's founder could also write about why they started the business to put a face to the company's name.
The human element in content doesn't even have to come from a real person, necessarily. Flo from Progressive Insurance is an excellent example. Insurance is not a particularly fun industry, but by creating a character that people like, Progressive can develop tons of Flo-related content. Flo has even become a bit of a celebrity with almost five million likes on Facebook.
2. Provide Useful Information 
Another strategy to employ involves providing users with useful information. Even if the topic isn't especially thrilling, if people get helpful knowledge or advice out of it, they'll react positively to and may share it with friends.
For example, IndustrialFX is a marketing company that caters to — you guessed it — industrial and manufacturing businesses. "How much could you possibly write about industrial marketing?" You might think to yourself; as it turns out, a lot. The marketing firm's blog is stocked with everything from lead nurturing tips to visual content strategies catered explicitly to manufacturing businesses.
Take another example; Payson Petroleum is a relatively small oil and natural gas company. It offers investment opportunities to independent investors, and has used this strategy to compete with the big players in the energy sector.
The company has put extensive effort into making itself a valuable resource and gaining a reputation as an expert in the field. Payson even created an app to give users updates on the oil and gas market and help calculate investments. They also fill their blog and YouTube pages with educational content, company updates and industry news, which they promote via social media. 
3. Brainstorm Related Topics
One trap content creators can quickly fall into is creating content purely about the product or service the company sells. A characteristic that sets content marketing apart from direct advertising is that you don't always need to be selling outright — that's what makes digital content so engaging.
To branch out, marketers should take some time to brainstorm topics related to the industry they're working in that people might find interesting. While you don't need to talk purely about products, you don't want to veer too far off, either. Striking the right balance will become more comfortable with practice.
Knowing what your target audience wants to see can help with this, as well. Dove soap has focused on encouraging women to appreciate their natural beauty in its content. While soap isn't inherently too thought-provoking, this related topic is.  
A company that sells similar products, Old Spice, also branches out to related topics in its advertising but gears it toward a different audience. Their advertisements tend to use humor, scenes reminiscent of action movies and appearances from sports heroes. 
4. Use Visuals
Another tactic for making dull information more engaging is putting it into a visual format. This makes it more entertaining and easy to digest since the viewer also gets to enjoy the visual and design aspects of the content. 
For these reasons, visually-appealing content performs well online. Articles with images get 94 percent more views, and pictures get 37 percent more engagement than text posts on Facebook. If you use visuals, more people will see your content.
Infographics can be especially useful because they explain complex topics with the use of visuals. In this example, Fisher Investments took data on U.S. debt from sources like the U.S. Department of Treasury's Bureau of Economic Analysis and put it in a colorful, informative infographic. The result is an attractive, user-friendly explanation of a rather unglamorous and complicated topic.
Producing exciting and engaging content for "boring" industries might require a bit more creativity than doing so for more intriguing sectors. 
However, with the right strategies and frame of mind, you can create content that gets people's attention no matter your industry.
Kayla Matthews writes about branding and digital marketing for websites like Convince and Convert, The Daily Muse and VICE. You can learn more about Kayla and her brands here.