In today's rapidly evolving marketing world, it's necessary to promote products in different ways beyond what worked in the past. That's where influencers come in. They're notable people who use products and services and spread the word about them to their growing audiences. 
However, influencers are not endorsers like the celebrities who appear in commercials for hair dye, foods and more. They appeal to followers on social media sites like Instagram and YouTube and were typically everyday people before gaining momentum in that realm. 
In this post, we'll explore how influencers find ideas that excite their audiences, and we'll discover how PR professionals can successfully pitch sponsored campaigns. Using this knowledge, you can better execute influencer marketing campaigns that earn results.
Influencers Talk About Brands They Genuinely Love
A primary way that influencers come up with new content ideas is by figuring out which brands or products they adore most and determining the best ways to encourage an audience to share the devotion. In the example above,  Kate La Vie, a lifestyle blogger posted a subtle sponsored Instagram photo that featured Naked Juice, which aligns with her on the go lifestyle.
In another example, Nyx Cosmetics gained prominence among makeup fans because it appeals to both prolific YouTube influencers and everyday people trying out new looks. The brand also regularly supports up-and-coming influencers and fans — regardless of their backgrounds. Nikita Dragun is a Nyx Cosmetics devotee who came out as transgender a couple of years ago and loves the brand's creativity and self-expression. She mentions how Nyx offers numerous shades of a certain foundation, along with 24 nude shades of a matte lipstick.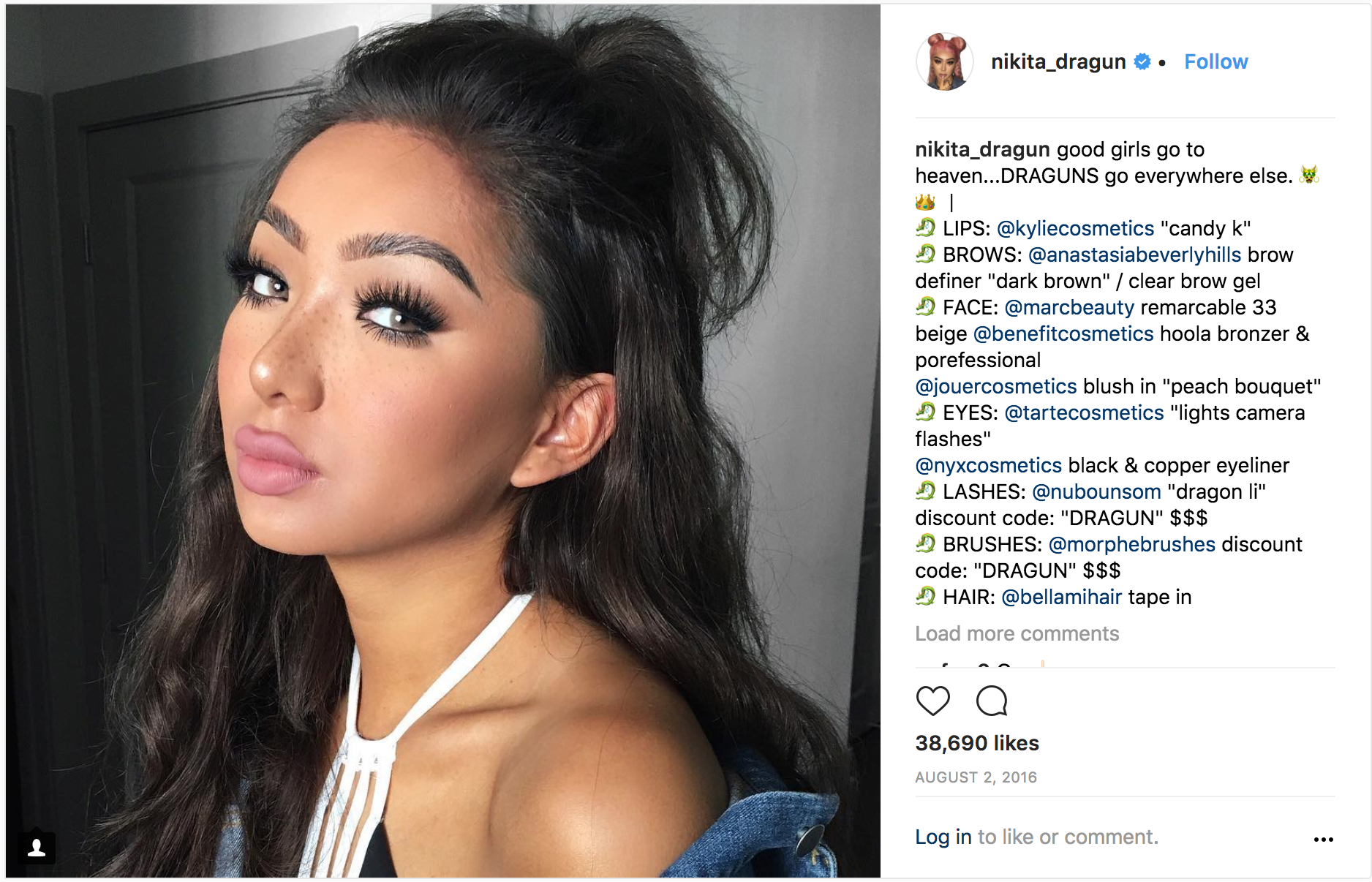 A savvy influencer associated with a cosmetics brand could showcase different shades of a product on social media, give usage tips and otherwise help people see why the manufacturer is a worthwhile choice. 
Smart Influencers Tap Into Audience Needs
Statistics indicate people used ad blockers 30 percent more this year than last. Fortunately, influencers can have a stronger impact than an advertisement, especially while helping people figure out what to buy. 
When coming up with fresh and relevant content possibilities, intelligent and in-tune influencers evaluate how they could connect with their audiences to ease challenges they're facing. Deciding what to purchase during the holiday for people who seemingly have everything already is a prime example. The best influencers remain sensitive to the fact their worldwide audiences are visiting malls, retail stores and websites in search of the perfect gifts. 
Influencers joined forces with luxury retailer Barney's this year. They helped run gift giveaways on social media and used their rapport with audiences to suggest Barney's as an ideal place to shop.
The Barney's website even has a section featuring its influencer partners. In the recent holiday campaign, the brand got help from Aleali May, an American fashion blogger. This partnership reportedly resulted in greater excitement and awareness associated with Barney's during a crucial shopping season.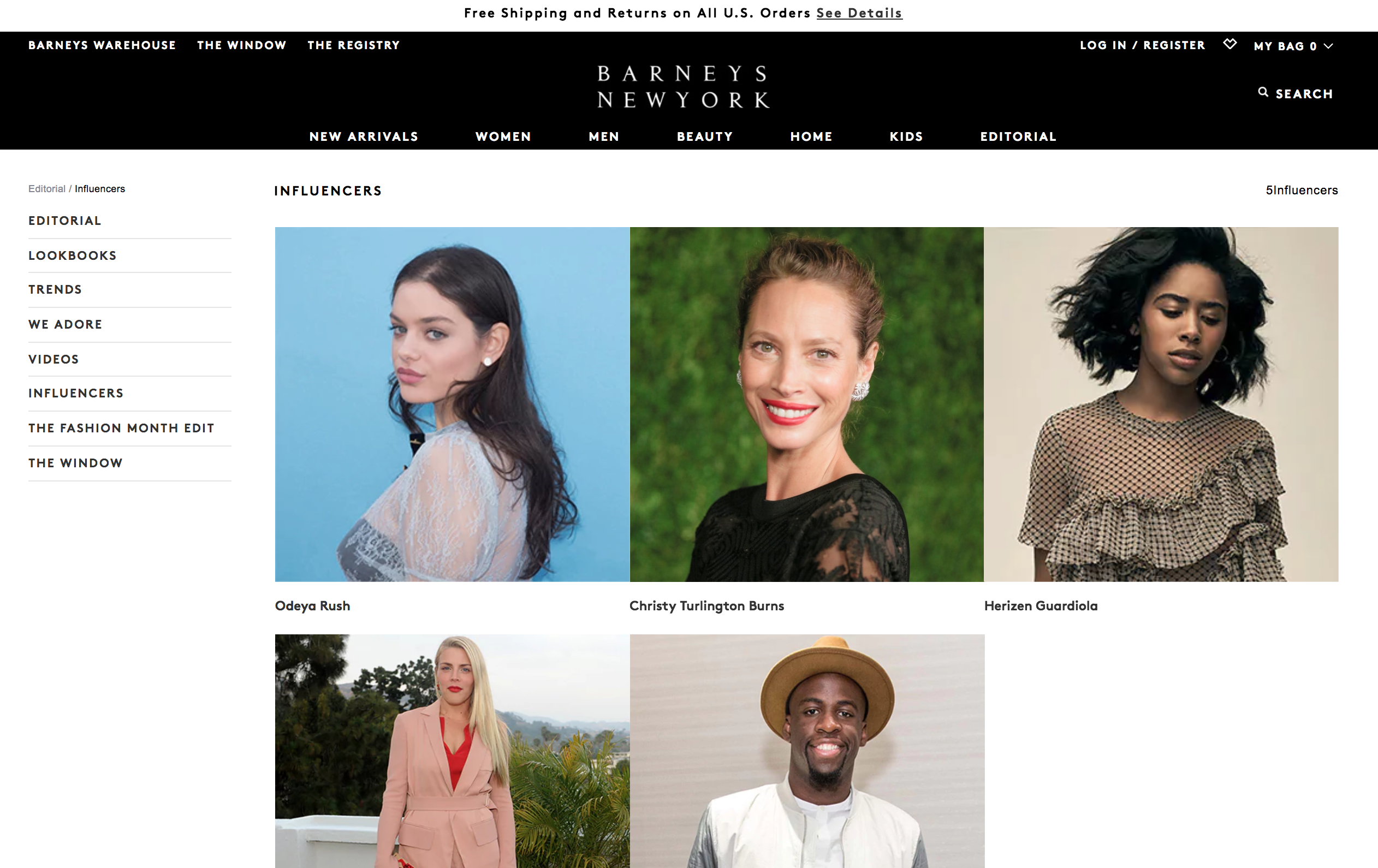 It's important to keep in mind influencers don't always choose new content ideas without help. Often, they have support from PR professionals. How do they find ways to link influencers and brands in ways that work and aren't annoying? Keep reading to find out.
They Create Down-To-Earth Content Fans Can Relate To
Any team effort between a company and influencer must seem genuine. With that in mind, skilled PR employees look for products that fit an influencer's lifestyle and the things they like to do. 
Take Jeanna Beaugh's sponsored post by Daniel Glass water bottles, for example: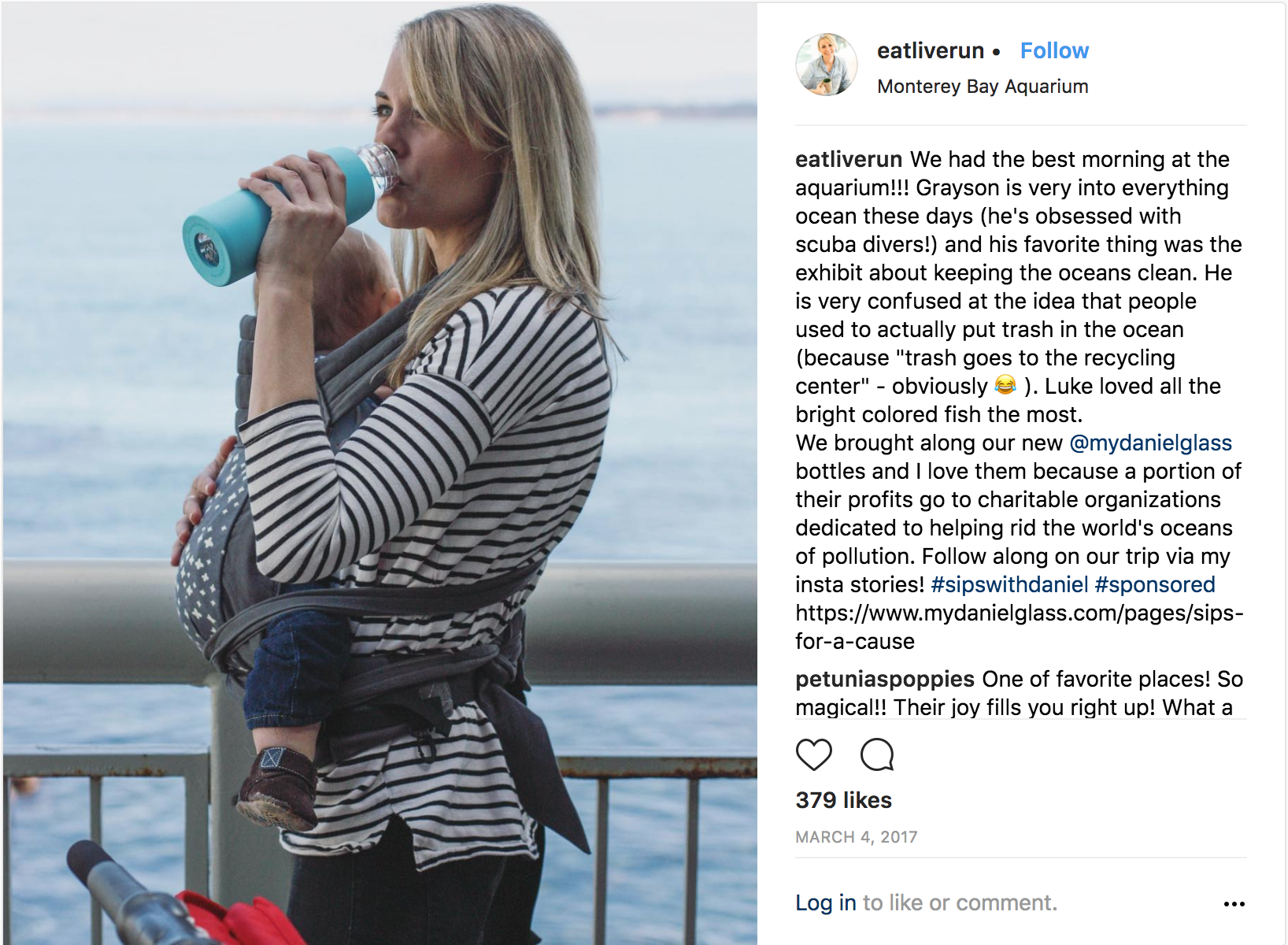 There's a photo of Beaugh carrying her son while sipping her water bottle. She discusses the enjoyable day she and her son spent at the aquarium, then seamlessly mentions how she loved bringing her Daniel Glass water bottle along on the excursion because a portion of the brand's profits go toward reducing ocean pollution.
They Take Their Followers With Them Everywhere They Go
There are a few things many people could say about most influencers, no matter who they are. One of those characteristics is that influencers typically have exciting, yet relatable, lives people want to mimic. That's why astute PR representatives look for ways that help influencers strengthen their brand partnerships when they're in the public eye.
Away is a luggage startup company hoping to become the biggest travel brand in the world. To do that, it's capitalizing on Instagram, plus some influencers active on the channel, including Alice Gao. 
From the get-go, Away knew the power of associating with influencers that matched its brand and traveled frequently. In addition to the nods of approval from the influencers, Away filled its social media channels with engaging content that fit its mission.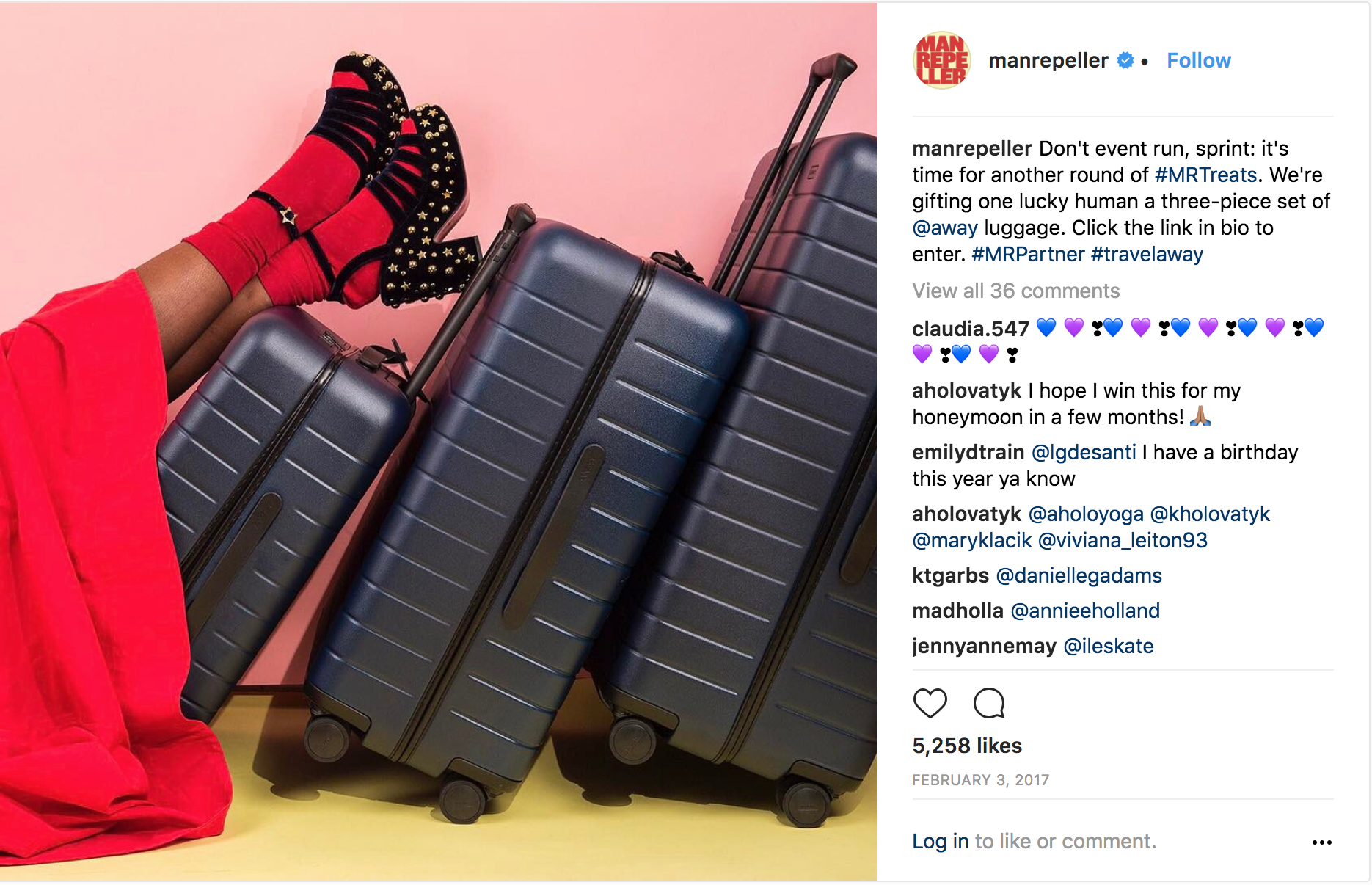 Although Away is still a new brand, it maintains a strong following of people who genuinely believe the upscale suitcases the company offers are instrumental in helping them have better-than-ever travels. Influencer marketing is a substantial part of that achievement, and it's thanks in large part to the opportunities prime PR pros connect them with. 
These four examples elaborate on the various ways today's leading influencers find their content. 
In some cases, they do it on their own, after constantly surveying the marketplace to decide which brands fit them best. 
In other situations, public relations teams lead the charge, but only after ensuring a name or company aligns smoothly with what an influencer embodies and what followers expect.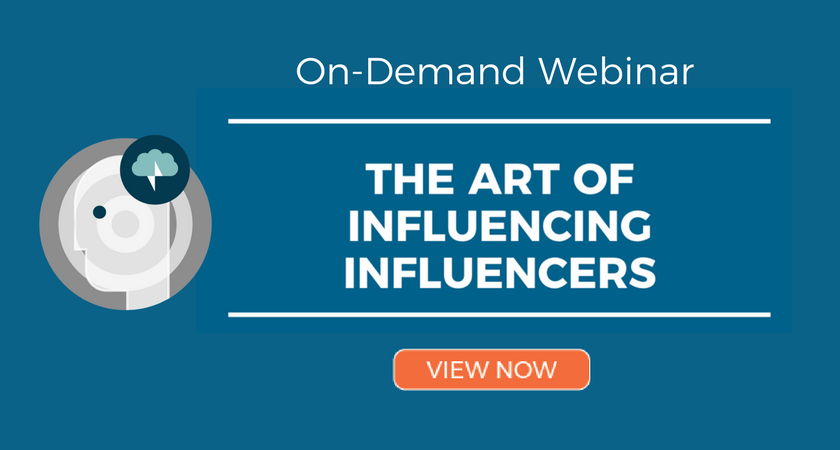 Kayla Matthews writes about branding and digital marketing for websites like Convince and Convert, The Daily Muse and VICE. You can learn more about Kayla and her brands here.