IBM recently invited me to attend to its Think 2018 event as a VIP Social Media Influencer.  (Read: All my dreams are coming true and I'm in the ideal situation as tech journalist and writer.)
I can cover the event on social media, talk about it on my blog and other websites and, oh yeah, learn about all the latest big data and cloud tech coming out of IBM during the event. In addition, I get to participate in tech workshops and networking events, which is another exciting part of my partnership with IBM for Think.
I know it sounds like I'm bragging (and, okay, maybe I am just the tiniest bit), but I'm saying all that to say this — whether you're a writer who wants to become an influencer or a company wondering how to get this influencer marketing thing started, I think I can offer you some tips.
What I Did: Write For an Industry With Lots of Opportunities For Coverage
Because the technology industry is constantly changing, this makes it full of opportunities to cover a lot of different topics. I've written about everything from corporate data management to self-learning software to how my boyfriend and I shared a phone for six years.
Writing in an industry with so many opportunities for new stories and articles has allowed me to grow my brand get noticed by companies like IBM.
I've been asked why I write for so many different publications when I have cushy spots with sites like MakeUseOf (where I'm a senior writer), and this is why — the more places I write for, the bigger my brand grows and the more chances I have of getting influencer opportunities.
Takeaway Tip For Brands: Be Proactive
When looking for an influencer, you should plan to find and engage an individual who most resembles your brand's interests and values. This will create a much more lasting impact on your audience.
It's your job to be proactive and find an influencer in your industry who already has the kind of audience you want to reach.
What I Did: Grow Your Social Accounts Authentically
After years of hard work and networking with editors and fellow bloggers, my Twitter account has over 3,000 followers. That's merely a drop in the bucket when you consider the hundreds of thousands and even millions of followers that some accounts get, but I'm proud of how I've been able to grow my social media accounts just the same.
Companies like IBM often look for influencers on social media and many plan ways to integrate social media into events to increase their chances of exposure. Of course, if you are invited to an event as a social influencer (as I have been) it's important to comply with FCC guidelines when talking about the event on your social channels.
Takeaway Tip For Brands: Be Social
Your brand should find industry-relevant influencers with active social accounts and plenty of engagement on their posts to reach larger audiences. This will help you make sure that the people who follow your partners will actually be interested in your event.
What I Did: Start Small And Build Momentum
When I started my blog Productivity Bytes, I was just writing about things that interested me: new apps, tech news, how to do things with certain software programs or computer hardware, etc. 
As I started learning more about the tech world, I got interested in topics like machine learning, data management and IT — things that maybe my readers wouldn't be super interested in, but that other blogs' readers would be. I started writing for other small blogs, then bigger blogs, then national and international websites.
I slowly developed a name for myself over time, which eventually lead to my being invited to Think.
I like to think that I have some advantage as someone who's only recently started getting published in major publications, my audience is still pretty intimate an genuine. I know a lot of the people who follow me on social and have some kind of real connection with them.
Sure, while some influencers may have many more followers than me, they likely also have more distant followers because they're engaging with a larger group of people.
Takeaway Tip For Brands: Be Genuine
I'm not saying you shouldn't try to work with mega-influencers. If you know of an influencer who's directly related to your industry and event, that could be a great idea.
However, I think it's worth noting that you can still build up your brand's exposure and engagement while working with smaller, engaged audiences.
Conclusion
It goes without saying that attending Think as an IBM partner is as thrilling personally as it is professionally. I'm so excited to be going!
If you want to do influencer marketing for your brand's event and get your influencers as excited about your event as I am about Think, try incorporating the tips above for a true win-win partnership.
And, if you'll also be at Think this year, stop by the Cloud and Data Campus to say hi!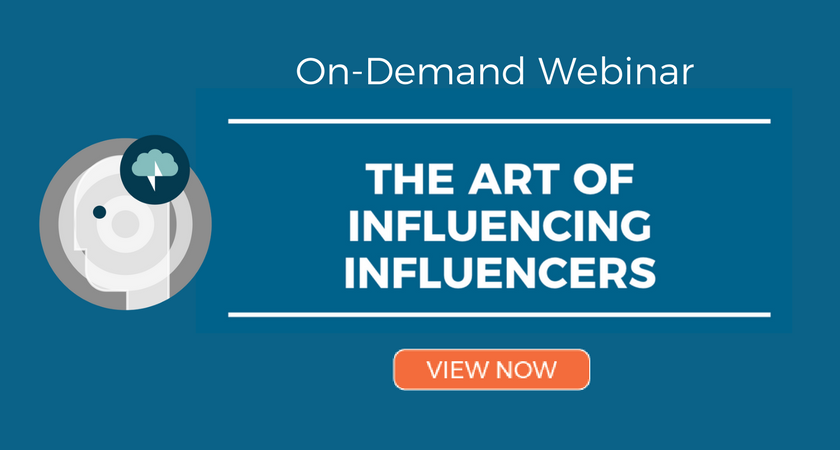 Kayla Matthews writes about branding and digital marketing for websites like Convince and Convert, The Daily Muse and VICE. You can learn more about Kayla and her brands here.