There's no better way to amplify your brand than through a trusted third party endorsement. Audiences view earned media as the most authentic form of marketing, and influencer marketing, in particular, can be a huge boost.
After you do the hard work of identifying a list of influencers, sending out your pitch and beginning a relationship, how can you ensure it's beneficial? In his latest video, Jay Baer, founder of Convince & Convert and New York Times bestselling author shares his six best tips for managing influencer relationships. Check out the video or read the transcript below.
Jay Baer: Sriracha. Nashville spicy chicken. Phoenix in July. Influencer marketing. These are things that are super-duper hot, and I want you to do the latter better. I'm Jay Baer, a founder of Convince and Convert, New York Times best-selling author, digital business celebrity, friend of Cision. I'm here to get into some truths about influencer marketing.
I talked in a recent video about how you can best pitch influencers once you've used a tool like Cision to find the right ones. People who have topical authority that aligns with what you're trying to do. Now you've found the right people, and you've sent them factual, detailed, compelling, specific emails to get those influencers to want to work with you. Yay!
Now what? Here are my six best tips for how to best manage influencers once they're in your program. First, think long-term. An influencer program isn't a campaign. At least, it shouldn't be thought of as a campaign. If you believe enough in this person to tie your balloon to their string, that should not be a 30-day relationship. Find influencers that make sense for your company, and build a real partnership.
It's rooted in trust. Something that lasts a while. It'll make a big difference in how they think about you if it's not so transactional. Second, you do have to have some kind of an end date. Influencer relationships should not be short-term, but they shouldn't be indefinite either. Especially in circumstances where you want the influencer to provide category exclusivity. This is the only retail bank you can promote, for example.
You need to give that influencer a time horizon so they can plan their own business accordingly. I recommend somewhere between three and twelve months with an opportunity for you or for them to bail out early if it's just not a good fit. Third, stay in touch. Set up a consistent communications cadence with influencers to check in. To keep them engaged. To feed them new information.
They want to have a real relationship with the brand in most cases. Give them a chance. I suggest a quick call every couple of weeks is the best way to do that. Fourth, make sure influencers are using the appropriate, legally required disclosures. They should be using hashtag ad or hashtag sponsored on every post across all social media channels.
On a related fifth point, you need to create solid tracking so you know whether the influencers are actually causing the behavior change you seek. You might use a unique URL, a unique discount code, a custom analytics event, or any number of other tracking mechanisms. Cision's insights tool can help you take this to the next level, too. It's spectacular. Finally, sixth, allow influencers to co-create content. Let's remember, they became an influencer because people trust them because they do good stuff.
You should trust them, too. Most influencers don't just want to copy and paste your message. They want to do something interesting. They want to do something useful. Something memorable. Co-creation is the name of the game when working with influencers. Don't tell them what they must do. Tell them what outcome you seek, and then partner with them to find a way to make that thing occur.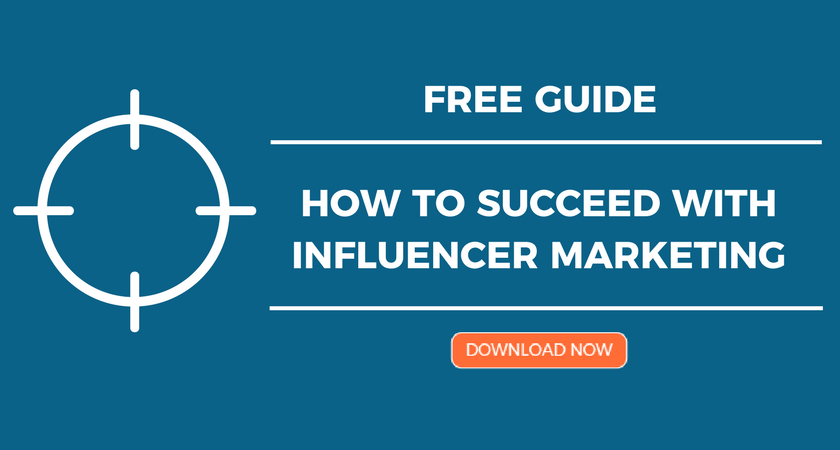 Anthony Hardman is a senior content editor for Cision. He has more than 10 years of combined experience in broadcast news, public relations, inbound and content marketing. Connect with him on Twitter: @ahardman or LinkedIn.