The state of the media these days has put all of us, from consumers to brands to journalists, on edge. Consumers don't know what to believe when it comes to news. According to Cision's State of the Media Report, 56 percent of journalists say fake news accusations are causing audiences to become more skeptical about the content they produce.
Brands have difficulty pitching their stories. And journalists tread lightly when it comes to reporting, hoping they don't misstep. The fact that we have a term for the problem — fake news — is an indication that something has gone seriously off the rails.
Fake news could be compared to roaches: kill one and a thousand more appear. While fake news made a big splash in the headlines with Russian hackers trying to influence the 2016 U.S. election (more on that in a minute), we've since seen many instances in the spotlight that have us all a little wary.
Here's a brief overview, past and present, of fake news, as well as what PR pros can do to benefit from the current media climate.
Facebook Gets Scorched by Fake Accounts & Cambridge Analytica
Social media, particularly Facebook, has been hit hard by the fake news phenomenon. During the 2016 election, the site (Twitter, too) discovered hundreds of fake accounts set up by Russian hackers, designed to discredit Hillary Clinton and bolster Trump support.
Right around the same time, Facebook was hit from a different angle. An elections consultancy brand, Cambridge Analytica, was found to have improperly used personal data on Facebook to influence the 2016 election using fake news. As a result, Mark Zuckerberg had to face Capitol Hill to answer questions about how the social media site protected user data.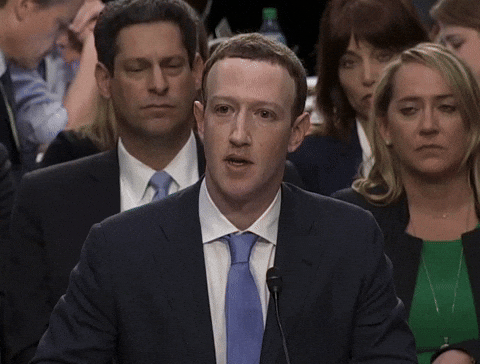 Facebook is far from past this crisis. Earlier this year, the social media site removed 32 pages and fake accounts linked to a political influence campaign seeking to disrupt midterm elections. The brand has doubled its review team to combat fake accounts.
Google is Fighting Fake News
Not one to sit around, Google is also taking strides to reduce, if not eliminate, fake news in breaking news search results.
Google found out the hard way that its search algorithms couldn't tell the difference between actual news and fake news when stories that incorrectly identified the Las Vegas shooter last year rose to the top of breaking news.
The search giant has now created an initiative to prevent this from happening again. Google News Initiative partners with approved newsrooms to ensure that the news published is authentic. This, the company hopes, will combat fake news, at least in part.
Could Censorship Be Our Friend?
In response to the overwhelming instances of fake news, we are starting to see select censorship as a strategy to combat it.
Alex Jones, who purports to be "Fighting for Freedom & Liberty on the Frontlines of Truth Journalism," has been banned from Facebook, YouTube and iTunes due to the fact that he has spread hoaxes and rumors. Each of the media platforms agrees: he has violated their hate speech policies.
As a result, he's launched his own app and is promoting it on Twitter, though, as of this writing, he has lost some Twitter privileges due to his posts.
Videos Are Joining the Fake News Concern
The latest tool hackers have found is to use software to edit videos to make people say things they didn't say. Known as "deepfakes," this is a concern, because the videos are believable, and could be used to impact political campaigns or national security.
The U.S. Department of Defense is already on top of the situation and has developed a media forensics tools that can detect these falsified videos. Still, the fact that fake news is expanding to different media channels is alarming.
What Does All of This Mean for PR Pros?
Fake news has created a problem for PR pros looking to get the word out about their brands. The fact that 63 percent of people can't tell the difference between authentic news and rumors means that brands have to fight harder to not only get their news in front of their audience but then get them to trust in and believe it.
Journalists, understandably, have to be pickier about the stories they write. If there's even a possibility of an incorrect fact, they'll stay far away from a pitch. So public relations professionals have to spend more time in the story crafting and pitch process to ensure everything is fact checked and ready for publication.
But, it's not all bad news: journalists still rely on PR professionals. 30 percent say tailoring the pitch is helpful, while 30 percent of journalists say they prefer PR pros to have a solid understanding of their outlet and areas of research.
What About Journalists?
Imagine being a journalist at a time where many of their colleagues are being accused of creating — or amplifying — false news. It's a difficult place to be.
Add to that the fact that many journalists have received death threats, falsely being accused of creating fake news by zealots and extremists, and it's any wonder we have any journalists left at all.
If anything, the rampancy of fake news has reiterated good, solid journalistic integrity. The Cision State of the Media Report found that 78 percent of journalists in the U.S., say that ensuring content is 100 percent accurate is the most important thing. Finding reliable sources and checking facts have always been a part of a journalist's job, and they're even more necessary now. Working with communications pros that they have an established relationship with is one way that journalists can continue to do their jobs well.
So What Can We Do Now?
Fake news shouldn't keep PR pros from doing their jobs. They may just have to put a little more effort into their approach.
When pitching the media, stick to proven, legitimate news sources. It's entirely possible that some of the smaller, lesser-known media channels will entirely evaporate as newspapers and websites struggle to prove their validity in the wake of fake news. No one is questioning the legitimacy of, for example, The Wall Street Journal, so PR pros are safe pitching them (though expect more competition as a result).
Realize, too, that having your story told in mainstream publications is a boon for your brand because people trust them. There should be no question that your story is valid if it runs in a publication that prides itself on fact-checking and authentic news.
Go Overboard When Fact-Checking
Make sure you have permission to publish any news you want to release (and if an embargo is required, make sure you stipulate that when you pitch), and provide ample sources when working with a journalist on a story. Not only will this legitimize the story, but it will also cut out some of the work for the journalist, making her that much more likely to want to cover your news.
Beyond pitching your news, make sure you're monitoring news about your brand to ensure you nip any potential fake news about it in the bud. It's imperative that you have a crisis management plan in place so that, should a situation arise, your brand is well-prepared to respond publicly to any false allegations.
Rather than seeing fake news as an issue, consider that the current attention on it simply means you have the opportunity to deliver what your audience really wants — authentic content carefully researched and written. This is your opportunity to really stand out with reliable content and be an authoritative and responsible source for journalists.
Susan Guillory is the president of Egg Marketing & Communications, a marketing firm specializing in content writing and social media management. She frequently blogs about small business and marketing on sites including Cision, Forbes, AllBusiness, Small Business Trends, The Marketing Eggspert Blog and Tweak Your Biz. Follow her on Twitter @eggmarketing.