Top 10 Magazines Covering Basketball on Facebook
Ahh March, when the sun starts to re-appear, the snow melts, birds are a-chirping, and March Madness is upon us. Stay on top of the teams, the players, and the games by following the top magazines on Facebook that cover basketball. This list includes the most influential magazines on Facebook covering college and NBA basketball, by volume of followers or "likes." Using Cision's media database, we compiled the list below based on Cision's proprietary research. All numbers were pulled March 4, 2015.
1. Sports Illustrated – 2,011,58
2. Slam – 1,939,43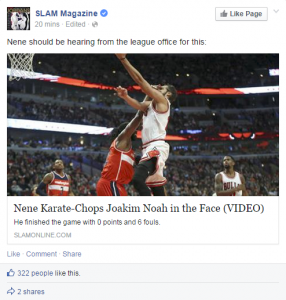 4. ESPN The Magazine – 150,920
5. Athlon Sports – 28,472
6. Winning Hoops – 4,839
7. Basketball Insiders – 3,588

8. HOOP Magazine – 3,161
9. NCAA Champion Magazine – 2,057
10. Basketball Times – 1,906
[Title Image courtesy of Arturo Donate on Flickr]
Cision's research staff makes over 20,000 media updates to Cision's Media Database each day! For more updates and other thought leadership in the industry, follow
@Media_Moves
.