CisionScoops at Apartment Therapy & goop, Moves at NYT, Reuters & PBS, Plus More Media Updates
Cision's research department makes over 20,000 media updates to our influencer database each day! Here are the latest moves to keep your media lists up to date and on point. All CisionScoops reflect original reporting from the Media Research team; if you have a scoop, send it to mediamoves@cision.com.
CisionScoop: Janel Laban has parted ways with Apartment Therapy. She had served as executive editor for the lifestyle blog since 2006. The blog focuses on home decorating and interior design.
CisionScoop

: Megan O'Neill has left ELLE for goop. She was senior beauty and fitness editor for ELLE since May 2015. O'Neill has joined the lifestyle internet hub, goop, as a senior editor covering beauty.
Cision's blog regrets to inform its readers that Hugh Hefner has passed away. Hefner earned his bachelor's degree in 1949 from the University of Illinois at Urbana-Champaign where he studied psychology. He began his career in 1952 at Esquire magazine where he was a copywriter. In 1953, he created the adult entertainment magazine, Playboy, and has served as editor in chief and chief creative officer of the magazine and its online property.
Danielle Mattoon said farewell to The New York Times earlier this month. She began at the paper in April 2002 and has served as styles deputy editor, arts and leisure deputy editor, travel editor and most recently, culture editor. Prior to that, she was a senior editor for Talk and editor for Rolling Stone.
Preet Bharara has launched his long awaited podcast Stay Tuned with Preet. He also is preparing to join CNN as a senior legal analyst. Bharara is a lawyer who served as U.S. Attorney for the Southern District of New York since 2009.
Gail MarksJarvis has moved from Chicago Tribune to Reuters. She served as a financial columnist for Chicago Tribune since 2005. She is now covering personal finance for Reuters and is still based in Chicago. MarksJarvis is also a speaker, author and on the Board of Director for the Society of American Business Editors and Writers.
The Washington Post has welcomed Souad Mekhennet as a full time staff writer based in Europe. She covers al-Qaeda and the Islamic State. Mekhennet has been a longtime contributor to the paper, and first reported for WaPo immediately after Sept. 11, 2001.
Roger Yu and Jon Swartz have left USA Today. Yu most recently served as a business reporter for the paper. Previously, he covered technology and media, and had been with the paper since 2005. He has worked as a reporter for the Dallas Morning News and has served as bureau chief for the Dow Jones Newswires based in Seoul. Swartz served as tech team leader and bureau chief overseeing the San Francisco office. He began at USA Today as a tech reporter in November 2000. He has also been a tech reporter for Forbes and the San Francisco Chronicle, as well as a business editor for MacWeek and reporter for the San Jose Business Journal. h/t: Talking Biz News
PBS has named Madhulika Sikka as the new public editor offering editorial perspective on PBS programming taking into account matters that are raised by viewers. Sikka was an executive editor at NPR News from 2006 to 2015 overseeing global coverage. She was an executive producer for Morning Edition at NPR and served as a senior producer at ABC News Nightline before that. She has won multiple Emmy, Peabody and Alfred I. duPond awards, along with an RTNDA Edward R. Murrow Award.
There have been a few promotions and updates to Vox's editorial leadership including: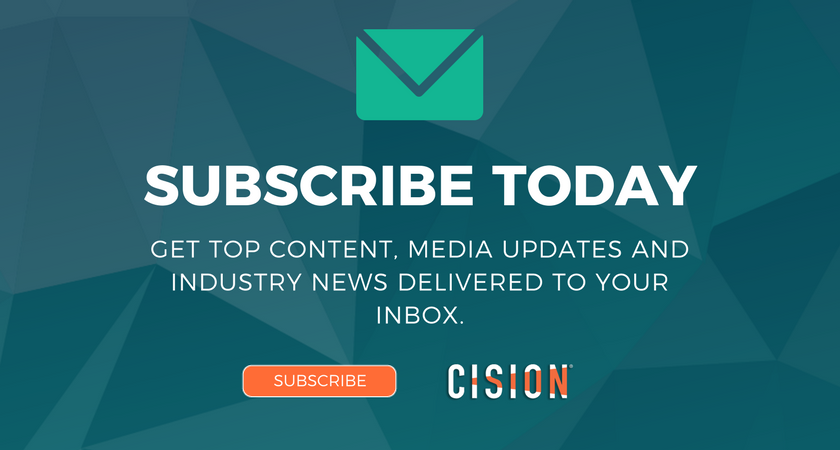 The Cision Media Research Team maintains a database of more than 1.6 million records​, including social influencers, traditional media contacts, outlets and opportunities. We collect and maintain the latest contact and pitching information of bloggers and journalists who can spread your message, broaden your campaign and help you build relationships with the people who matter. Follow us at
@Media_Moves