Not all PR Pros are created equal.

Many people claim to be great at PR, but not everyone truly is. Genuinely talented PR pros have a few specific qualities that the average person doesn't.
They know what stories to pitch, their press releases are top notch and they have media connections to spare because they've worked on building relationships, rather than blasting pitches.
Luckily, the traits the every top-notch PR pro possesses can be learned. If you're new to the profession, or just simply looking for tips to improve, then this post is for you. Read on to learn about some of the characteristics that can make the difference between a PR rep and a PR pro.
Are You a Modern Communicator? Take Our Quiz to Find Out
1. Always Ready
The best PR pros are ready by monitoring opportunities with always-on technology. Armed with a smartphone, iPad and/or laptop, they can track the channels that matter most:
Email alerts can notify you of important company messages, as well as opportunities through Help a Reporter (HARO).
Media monitoring helps you track all of the news that's important for your industry.
Social monitoring enables you to tap into opportunities when trending topics match your companies services. 
One never knows when a high profile contact will be made or an unscripted moment of PR gold might happen, so make sure you have the right technology at your fingertips.
Learn How to Earn More Media Placements — Download HARO Best Practices
2. Audience Minded
PR pros have to know the customer base in order to determine the best types of stories to tell. Even so, not every tale will do. Having a nose for news and what consumers want to hear will help drive client coverage. 
Even when pitching journalists, keeping the audience in mind is key. The news hook should be clearly stated. If the journalist can't determine what your news is, how can you expect her to want to cover it? Your pitch should also be conversational. Don't use jargon, it will prevent you from connecting with the journalist your targeting and the audience you hope to reach.
3. Great Storyteller
This is one tenant of PR that will always ring true. Fantastic stories draw people in and stick with them long after they've moved on to something else. It is great to have a tale to tell, but a great storyteller can make almost any narrative seem interesting.
4. Persuasive Prowess
PR experts have to be able to do more than find interesting tales and tell them well, they have to be able to sell the narrative. The best PR pros can define a story, write it and present it in such a way that news agencies and other communications organizations pick it up and distribute it to a wider audience.
5. Connection Cultivator
A good PR person will find the journalists and publications that are most likely to report on news within their specific clients' industries. PR pros know who's covering what and don't waste their time trying to talk to the wrong people. 
A targeted media database makes it easy to find relevant influencers. For example, Cision's "Talking About" search finds reporters who have recently mentioned selected keywords on Twitter or in their reporting. 
6. Punctuality Matters
The media world is driven by deadlines, deadlines, deadlines! Being late can mean the difference between flying through the window of opportunity and crashing into the glass. Once PR pros agree to a deadline, they must move heaven and earth to meet it.
7. Willing to Learn
PR pros who don't make it a point to learn how the public relations world is advancing can expect to find their phone ringing less and less often. Today's best PR people not only grasp the importance of social media strategies and mobile web, they are always looking towards the horizon to see the newest ways of reaching their audiences.
8. Detail Oriented
In this field, accuracy means everything. Good PR pros have developed methods to ensure their stories portray a positive image, while also containing accurate information. Don't spread fake news by pitching a half-baked story! Make sure your own sources are reliable before you pitch journalists.
Globally, 75 percent of journalists say that ensuring content is 100 percent accurate is most important for their organization. 
9. Adventurous Attitude
PR pros are confident. They don't just seek out the same handful of media outlets, they also think outside the box. They take calculated risks in order to launch the organizations they represent into greatness. Consider other opportunities beyond traditional sources.
Podcasts, blogs, social media influencers and YouTubers are all new areas worth exploring for new PR opportunities. 
This isn't a comprehensive list — there are many ways to improve as a PR pro. Keep your skills sharp and don't be afraid to try something new.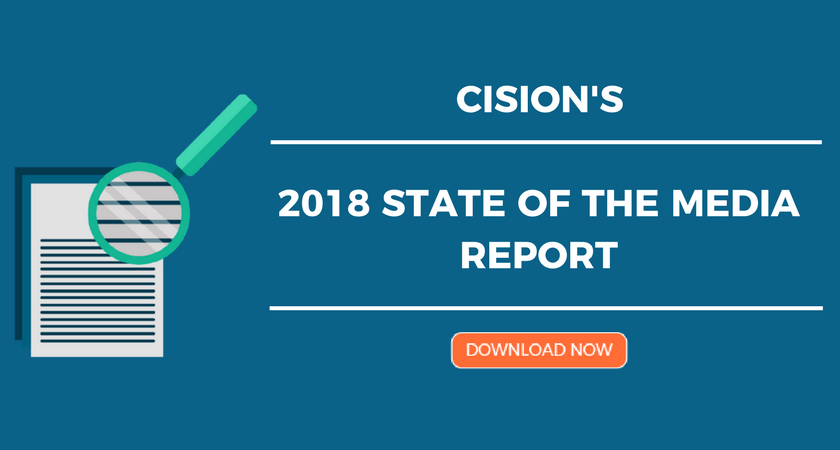 Anthony Hardman is a senior content editor for Cision. He has more than 10 years of combined experience in broadcast news, public relations, inbound and content marketing. Connect with him on Twitter: @ahardman or LinkedIn.