Cision's research department makes over 20,000 media updates to our influencer database each day! Here are the latest moves to keep your media lists up to date and on point. All CisionScoops reflect original reporting from the Media Research team; if you have a scoop, send it to mediamoves@cision.com.
CisionScoop

: Emelina Minero has moved up from editorial assistant to assistant editor at Edutopia. Edutopia is an online magazine designed for educators, legislators, parents and others interested in education. It profiles leaders in education reform and offers ideas and tips for educators to enrich their lives outside the classroom.
CisionScoop

: Both Martha Stewart Living and Martha Stewart Weddings say goodbye to senior editor Brooke Porter Katz. Before joining the Martha Stewart magazines, Porter Katz was was an editor for Travel + Leisure and Go Magazine. She will continue contributing to Martha Stewart publications as a freelance writer.
Jeff Stein is set to join The Washington Post's Wonkblog on Nov. 20, where he will be covering policy. Stein currently works at Vox, reporting on politics and policy. Prior to Vox, he was the founder and editor of The Ithaca Voice.
New York magazine has named Laurie Abraham as their new executive features editor. Abraham comes to New York from ELLE where she was the senior features editor, and later the executive editor.
Joe Ruiz departs from NPR's digital platform, and moves to CNN Online as senior political editor. Before NPR, Ruiz was the executive producer of new media for NBC's KSHB.com.
TheGrio welcomes Amy DuBois Barnett as chief content officer and executive vice president of digital. She was previously the executive editor for ESPN, and prior to that, she was the editor in chief of Ebony. DuBois Barnett has also held positions at Harper's Bazaar, Teen People and Essence.
The Consumerist announced that the website has shut down as a standalone. All content from the editorial team will now be on Consumer Reports.com. The Consumerist highlighted the persistent problems with modern consumerism and featured the latest deals, discounts and freebies.
Tastemade has announced an expansion of categories, and the launch of two new channels, Tastemade Home and Tastemade Travel. The channels launched on both Facebook and Instagram. Amanda Dameron has been brought on as the editor in chief of Tastemade Home. Dameron was formerly the editor in chief of Dwell magazine and a print editor. She was also the first online editor of Architectural Digest.
Longtime KTBC-TV Austin reporter, Tania Ortega, has been promoted to the solo anchor position for Good Day Austin on Saturdays and Sundays. Ortega has been a reporter for the morning show since 2013. She was previously with KCEN-TV as an anchor and reporter.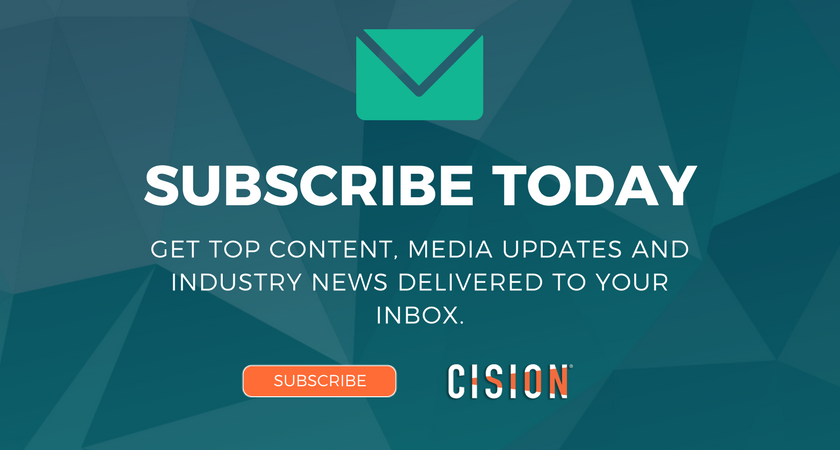 Subscribe to the Cision Blog
The Cision Media Research Team maintains a database of more than 1.6 million records​, including social influencers, traditional media contacts, outlets and opportunities. We collect and maintain the latest contact and pitching information of bloggers and journalists who can spread your message, broaden your campaign and help you build relationships with the people who matter. Follow us at @Media_Moves