Brand loyalty can be hard to come by these days. Edelman's latest trust barometer revealed that only 54 percent of Americans trust businesses, a 20 percent decline from 2017. Further, only 23 percent of millennial consumers say that they have a relationship with brands. These facts are by no means meant to deter you, it just means its time to alter your strategy.
To build real brand loyalty, companies should consider taking a step back from paid or programmatic marketing tactics to consider the strengths of earned media tactics, building an organic sense of trust and a willingness to share.
Though digital marketing has greatly increased the power that brands possess, it can also be detrimental when reach is considered more important than the depth of content. With the near constant immersion we have now in the networked world, awareness and compassion are necessary to combat the impersonal aspects of technology. This especially applies to marketing campaigns, just as it would a personal social media account. Today brands are primarily judged as if they are people. Consumers crave brands that are not just relevant but those that are able to manifest a sense of authenticity and mutual commitment they would expect from a real friend.
Simple attention to the depth of connection with consumers is essential for brands — 80 percent of consumers say they are more likely to do business with a company if it offers personalized experiences. This means investing in your audience beyond automated relevance. Nevertheless, software and quality are not mutually exclusive — they can work together to expand the limits of what is meaningful to consumers today and lead to strong brand loyalty.
Following are some ways to create trustworthy interactions that contribute to satisfied consumers and real brand loyalty.
User-Generated Content
This type of content is trusted 50 percent more than any other media source. Consumer impact matters and clearly demonstrates to prospective buyers that your brand values audience interaction and feedback. Having a content contributor guide prepared ahead of time will help you manage expectations and enable your contributor to focus more on their expertise than any technicalities.
Finding Influencers
The definition of "influencer" is always changing and varies across industries and geographical regions. It's best to look for people who have a dedicated following and would honestly enjoy your brand or have already been talking about it. This is a way to leverage a connection that's already there and turn it into something that creates loyalty not only with them but with all of their followers as well. 76 percent of consumers trust influencer's content compared to a brand's post.
Authentic interactions lead to free promotion and consumers that care about your brand. People want realistic interactions and they don't mind finding these online. In fact, 88 percent of consumers highly value online recommendations from the Internet, finding them as trustworthy as word of mouth.
Exclusive Content
Part of building brand loyalty involves creating VIP experiences for your customers. While content on your company blog can be seen by customers and prospects alike, offering exclusive content to your customers can help mobilize them into advocates. Alongside an open daily and weekly newsletter, Cision produces a monthly customer newsletter containing exclusive content such as customer interviews and an in-depth feature touching on current PR and communications trends. Not sure what to create? 84 percent of people expect brands to produce content that entertains, tells stories and provides solutions. Ask your customers what they're most curious about in their industry, or what pain points they have in their role. 
Emotional Storytelling
Authentic interaction is necessary, but even more so, brands must consider how their content will support their mission and relate to their audience. Relevance and authenticity also apply to this process of creation. Often these two qualities are intrinsic to high-quality content, especially one that tells an emotional story. As mentioned, when life and technology merge, we need even more humanistic aspects to foster an authentic connection. When a story is told, the brain of the listener and the teller are synced. This can also happen between audiences and brands on social media. Good stories connect listeners, as they link the interaction emotionally. There is a strong sense of empathy, which would otherwise be absent from an ad only stating factual information. FMRI studies show that storytelling causes many additional areas to light up and when the story is particularly emotional, it causes the brain to produce oxytocin known to increase compassion and trustworthiness in others. An emotional connection also boosts social transmission and sharing with others.
Emotional storytelling is not based on metrics but on making a campaign as relatable to the target audience as possible. It's one of the best ways to create brand loyalty because it disseminates more than information, it's inspiring and persuasive. The results may be less concrete, but there are now social listening tools that help to monitor earned media efforts like the use of emotional storytelling.
Interest in The Common Good
Brand loyalty can also be affected by showing your audience how much you care and keep up with current issues. This includes being aware of social, environmental and even political events that may arise, as well as being self-aware. 84 percent of participants say they "share information as a way to support causes or brands that they care about." If you can pinpoint some causes related to your brand and support them, more people will be excited and ready to share. They will be loyal to causes they care about personally.
Build an Online Customer Community
Real brand loyalty can't be bought — it must be built and nurtured through authentic customer marketing experiences. This can be hard to do when your brand has hundreds or thousands of customers. Creating a centralized home for customer interactions enables your customers to track their progress, interact directly with your brand and with their peers.  
As Community Manager of Cision's online customer community, Cision City, I'm able to create authentic customer experiences by interacting with and learning from a large assortment of PR, marketing and comms pros. Cision City lets our customers complete challenges that range from reading a blog post to giving a referral, all for points that can be redeemed for fun rewards. It also houses a self-service library full of product tips & tricks so customers can master our solutions and forums to get to know one another and discuss the latest PR and marketing news.   
Since launching nine months ago, we've gained ample knowledge about our customers and have been able to identify great customers to collaborate with on success stories, webinars and more. If you're a customer and want to join in on the fun, you can register here.
Conclusion
Brand loyalty comes from high-quality content developed through the connections made through authentic interactions, emotional stories and compassionate awareness. This means taking advantage of the psychology behind emotional influence  to increase brand loyalty. In the end, customers that continue to support your brand over time will spend 67 percent more than new customers. Brand loyalty is a result of kindness and responsibility, but it helps the bottom line too.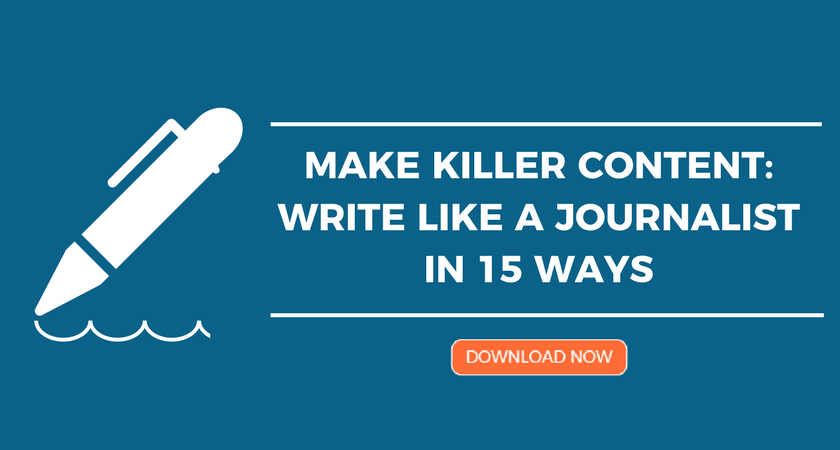 Melissa Meyer is a Coordinator of Customer Marketing at Cision, where she helps clients shine by sharing their communications success stories. You'll find her talking about all things PR, pop culture and basketball on Twitter: @_MelissaMeyer.